Bleekemolens Race Day
The complete Bleekemolen package! In addition to circuit driving in Zandvoort, this corporate package will take you to one of the indoor kart tracks of Race Planet in Amsterdam or Delft. There, you will race each other in a go-kart competition. Who sets the fastest lap?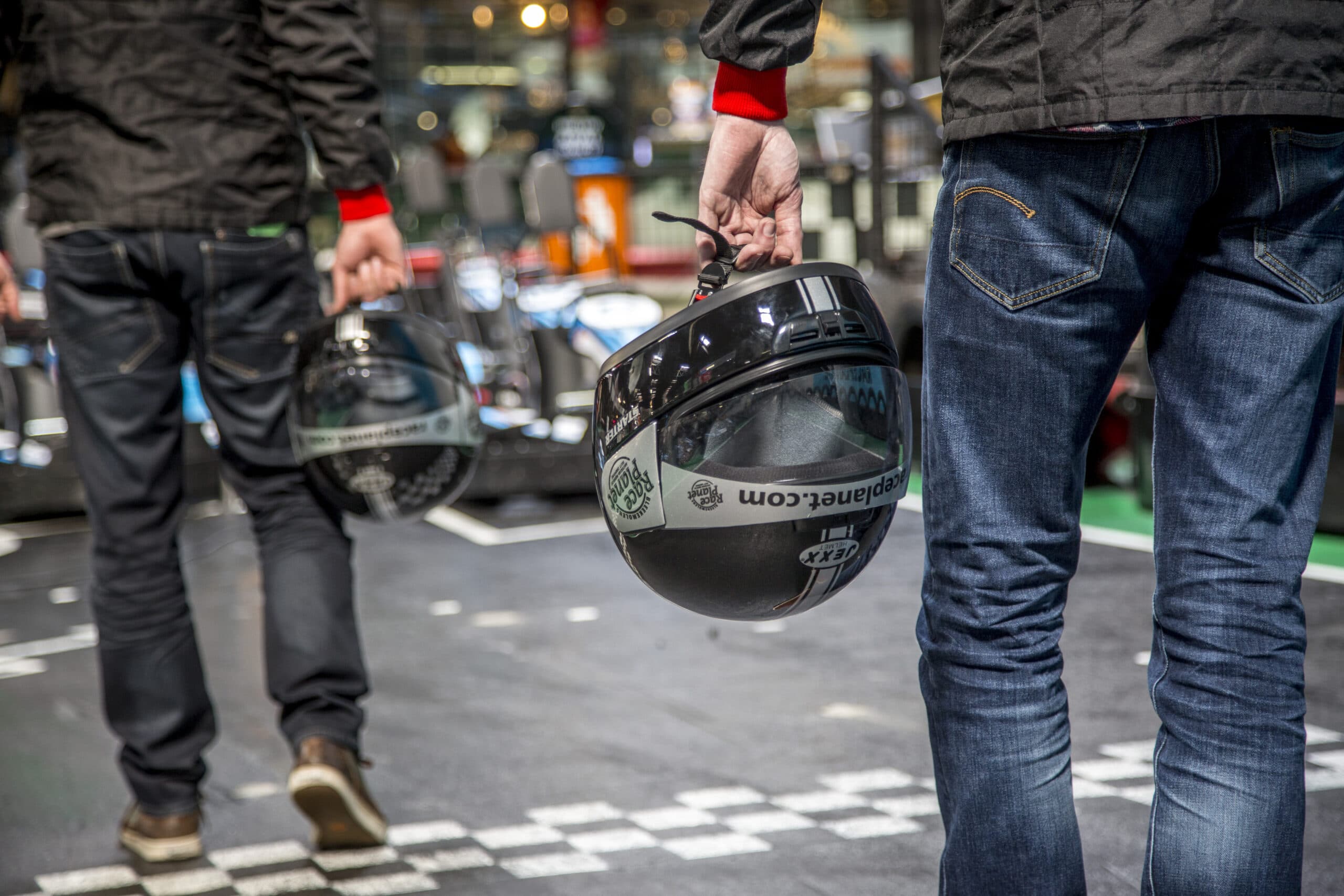 Drive on both the kart track and a real circuit!
Combine an indoor karting session with driving on Circuit Zandvoort. It is an amazing experience! Who wouldn't want to do this?
Drive a Grand Prix at one of our indoor kart tracks in Race Planet Amsterdam or Race Planet Delft.
Drive a Porsche 911
Take part in a driving session with an experienced driver
Slalom
Ice-driving
You will be welcomed in a luxurious reception area
Specifics:
A welcome in a luxurious VIP room
Catering

T

ransport per coach is possible at an additional cost
About this package
Circuit driving for corporate groups
Price:
From € 595,- p.p. (excl. VAT)
Discover the activities of this package
During this package you will:
Call me back
Would you like to discuss possibilities at Race Planet? Leave your phone number, we will call you back as soon as possible!
Take a look at our group packages at Circuit Zandvoort
Business packages
Read more about our other corporate options
Race Planet Business
We have more to offer than our corporate packages on Circuit Zandvoort. How about the activities on our kart tracks in Amsterdam and Delft? Or a comprehensive tour ride in classic cars? Find out other options below.