Circuit Zandvoort
Welcome to Zandvoort! The history of Bleekemolen Race Planet and the Zandvoort circuit goes back a long way. In 1977 Michael Bleekemolen drove a Formula 1 car on the spectacular circuit. Jeroen and Sebastiaan also drove over the asphalt in the dunes. They have caused a furore in races such as the A1GP, Masters and Renault Clio Cup.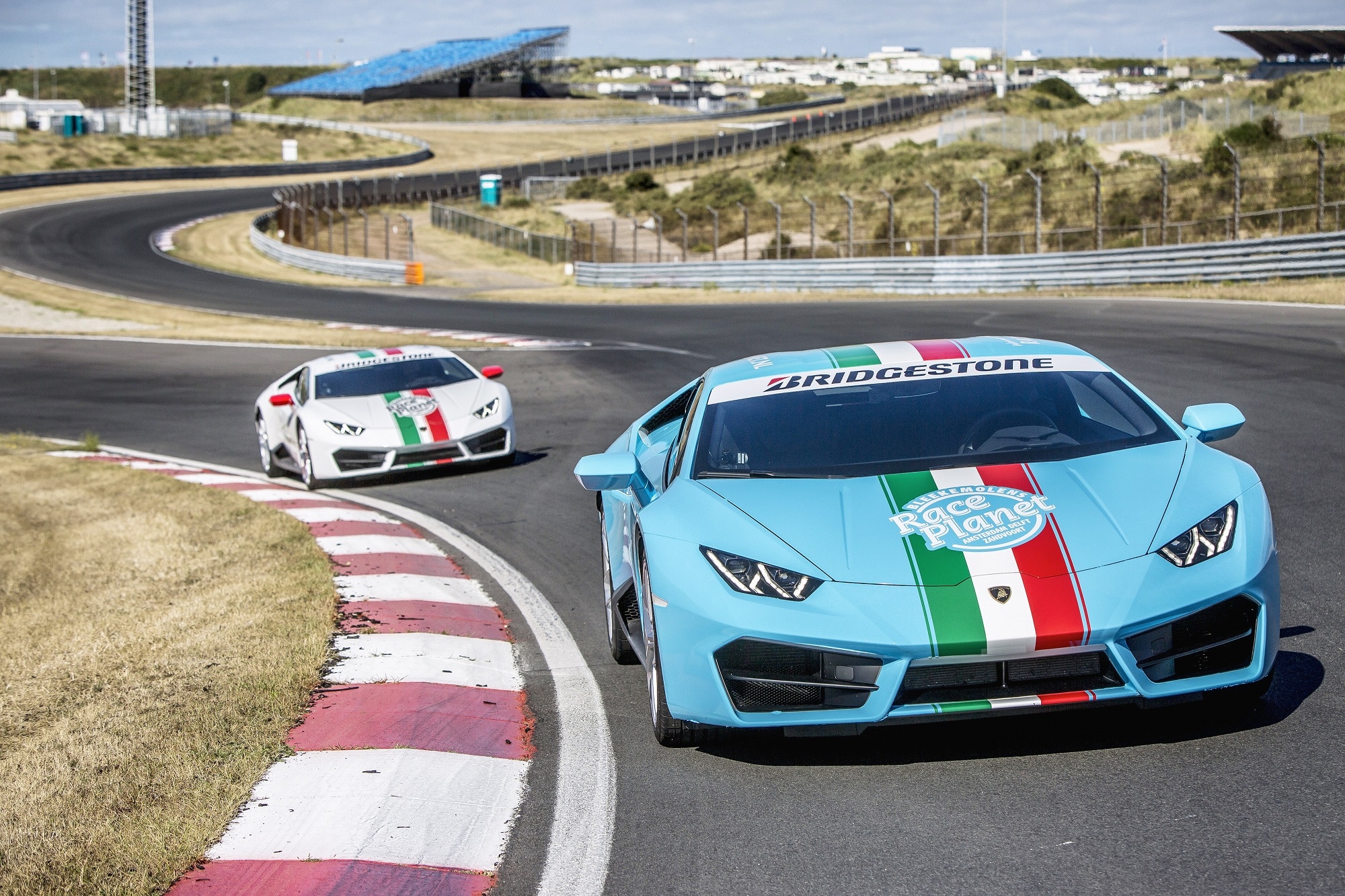 Driving at CM.com Circuit Zandvoort with Race Planet: more than 150 cars
Bleekemolens Race Planet's Race Experiences are an unforgettable experience that you should really experience once. Do you want to drive a circuit in Zandvoort? Then there are more than 150 cars in which you can (almost) all drive yourself.
Race Planet has several Race Experiences for everyone, usually full-day. Want to enjoy longer in our cars? Then look at the VIP Experiences where you spend twice as long in the car and receive more guidance. But there is more: in addition to driving on a circuit, you can test your agility during the slalom. You can also go karting or off-roading in the dunes. Almost anything is possible at Race Planet!
Sebastiaan and Jeroen Bleekemolen tell you more about the corners of CM.com Circuit Zandvoort. Click on a song above and watch the videos!
---
Driving in supercars
Always wanted to drive an Italian stallion like Ferrari or Lamborghini? This is your chance! Or do you go for ice-cold German technology from Porsche or Mercedes-AMG. If you are more of a romantic driver, choose an Alpine. Or are you going for McLaren's racing skills? Are you a fan of brutal American horsepower, then do the drag race in a Dodge Charger. Always wanted to know how Max Verstappen feels? Then come and drive in our Formula RP1 cars!
Take a look at the Race Experiences
The right class for you
For anyone who wants to learn to drive even better, there are various sporting driving courses. If you want to make motorsport your sport, there are several racing schools in The Netherlands. Or learn to drive better with the sporty driving skills training. The experienced instructors of Race Planet at CM.com Circuit Zandvoort teach you the tricks of the trade so that you have even better control of your car. Nice, because you learn to drive in a sportier way; safe, because you stay the boss behind the wheel.
Discover the Driving Skills Course
Home base
CM.com Circuit Zandvoort is of course not only the home base of Bleekemolens Race Planet. In addition to the Experiences of Race Planet Zandvoort, many races are held in the dunes near Zandvoort, including the Formula 1 Grand Prix. If you want to drive yourself on the Zandvoort circuit, check the Race Planet agenda with an overview of all Race Experiences on the circuit. Because only at Race Planet you can drive yourself on the track in Ferraris, Lamborghinis, McLarens, Mercedes-AMGs, Alpines, Porsches, Formula RP1s and much more. But there is more, because even young people from 10 years old can get behind the wheel at Race Planet and really drive a Ferrari, Lamborghini or Porsche. It is really possible during Rookie Driving!
Take a look at our activities at the circuit of Zandvoort
Discover Race Planet Zandvoort
Call me back
Would you like to discuss possibilities at Race Planet? Leave your phone number, we will call you back as soon as possible!