Kart heat (14+)
Are you going to set the fastest time on the kart track? At Race Planet Amsterdam and Delft, our karts are waiting for you. You can participate when you are 14 years or older, and over 1.60 metres tall.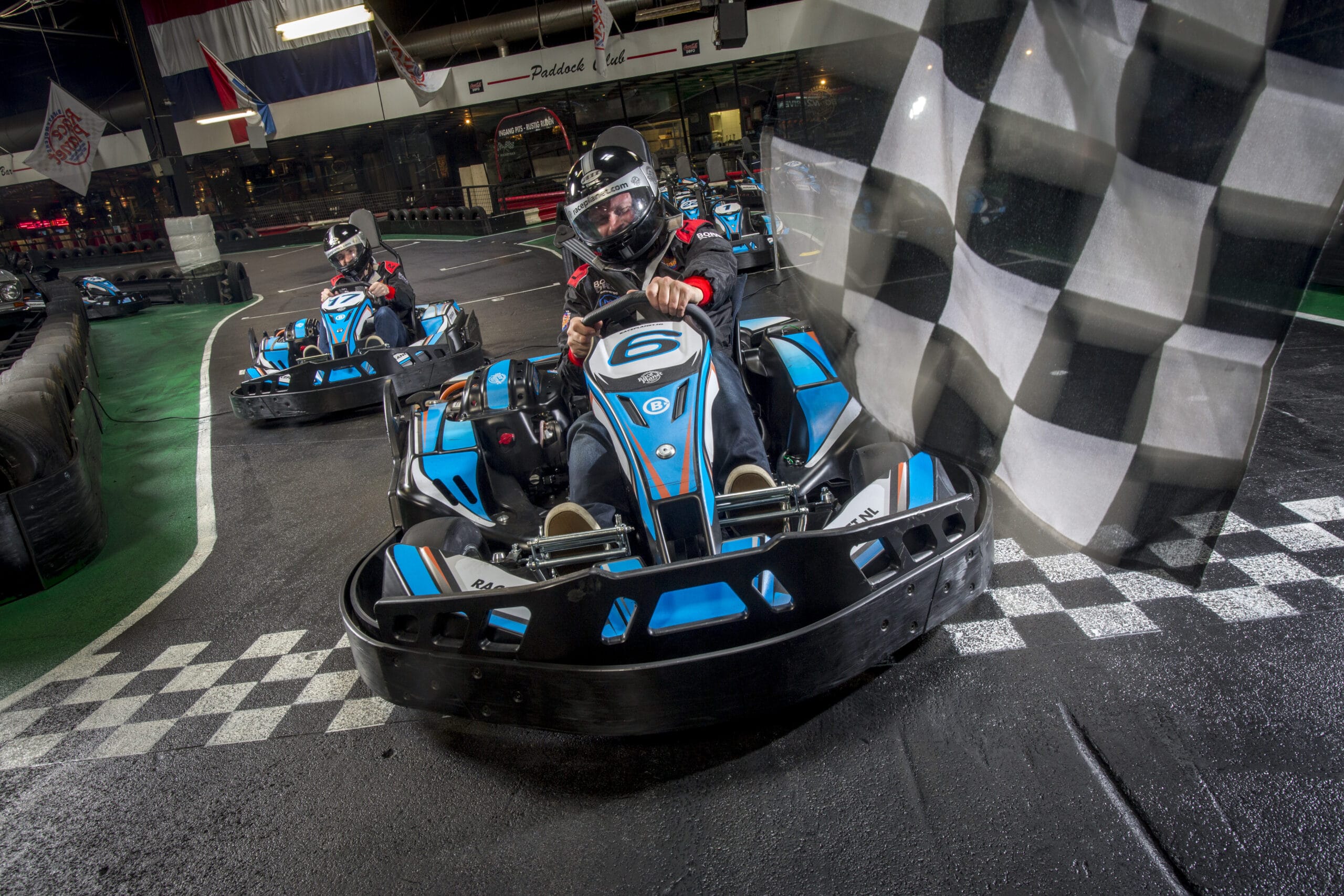 Get in our go-karts at Race Planet Amsterdam and Delft
Book your kartheat online
Price: € 21,50 p.p.; Duration: 10 minutes; Minimum age: 14 years; Required height: 1,60 meter
PLEASE NOTE: Youngsters in the age of 8 up to 14 can't drive simultaneously with people of over 14 years of age. We run special Kids Karting sessions with rookie karts. These don't go together with the adult karts. We do organise Family Karting sessions for parents and their children. Not over 18, but you do wish to kart? Please note that a parent or guardian needs to be present for supervision. Race Planet will only accept debit cards and credit cards. No cash.
Take a look at our tracks
Do you go for the several floors in Delft or the spectacle in Amsterdam
Show your friends, who's the boss!
Everyone over 14 years of age can jump behind the wheel of a large number of cutting-edge karts. Whether you wish to drive just one kart heat or take part in a 2 hour race, Bleekemolens Race Planet has a total of 5 different kart tracks available for you in Amsterdam and Delft.
Drive a 10 minute kart heat and show your friends who's the boss. Minimum age: 14 years. Height requirement: 1.60 meters. Safety first!
View a lap around the super long track at Delft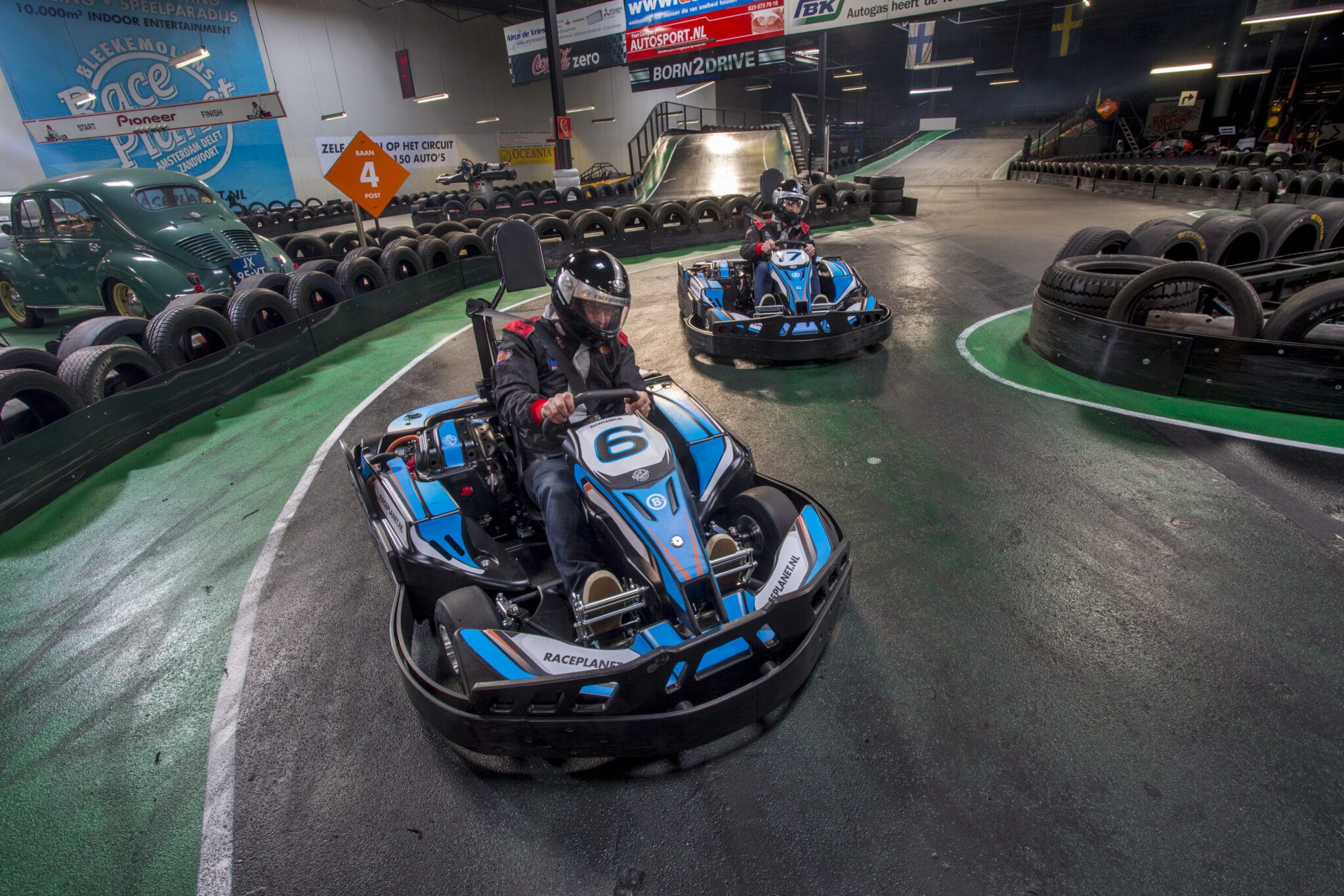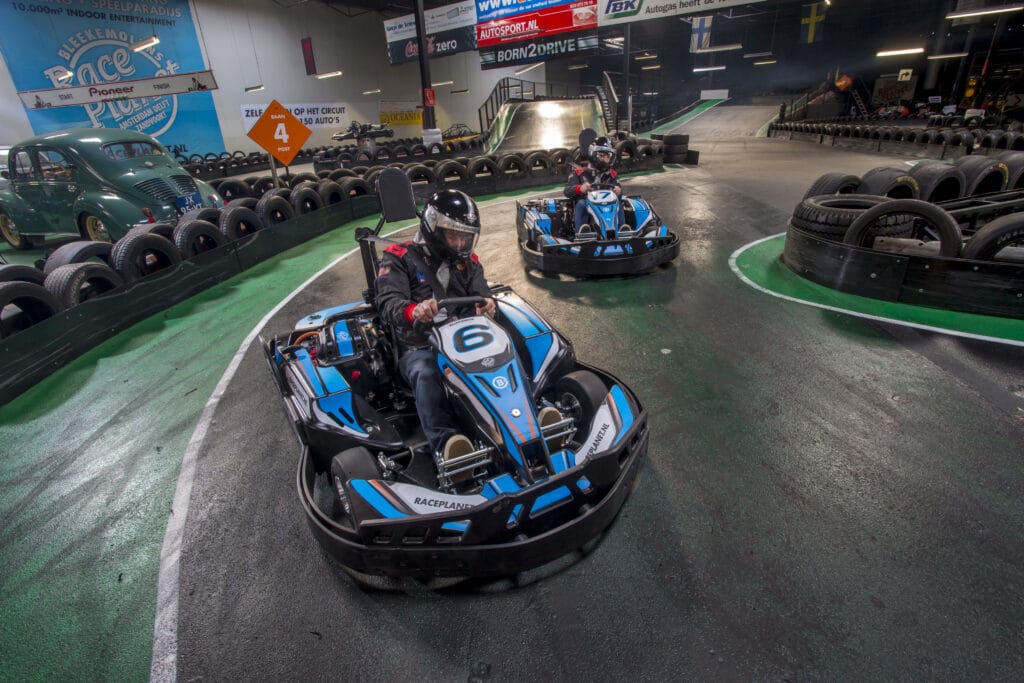 Combined kart tracks
Both in Amsterdam and Delft, every Sunday night two tracks are combined to present you with one massive kart track. Even better, every first Sunday of the month, the three tracks in Delft are connected to create an even bigger course! Kart heats on these interlinked courses take 14 minutes instead of the regular 10. This means that you get to drive longer, without paying extra! We can do this, because we can. And To make reservations for this combination of karting & laser tag gaming, please contact us by phone.because it's so much fun!
Make a reservation or give as a gift
Are you ready to hit the grid? Then book a kart heat by choosing your kart track above. Or give it away to someone with the Race Planet gift voucher! Did you get a taste for karting? Buy the 10-rides ticket at one of our location or in our webshop. Attention: Race Planet will only accept debit cards and credit cards. No cash.
Call me back
Would you like to discuss possibilities at Race Planet? Leave your phone number, we will call you back as soon as possible!