Practical information Zandvoort
Find practical information about Race Planet Zandvoort, including directions to the circuit and contact details.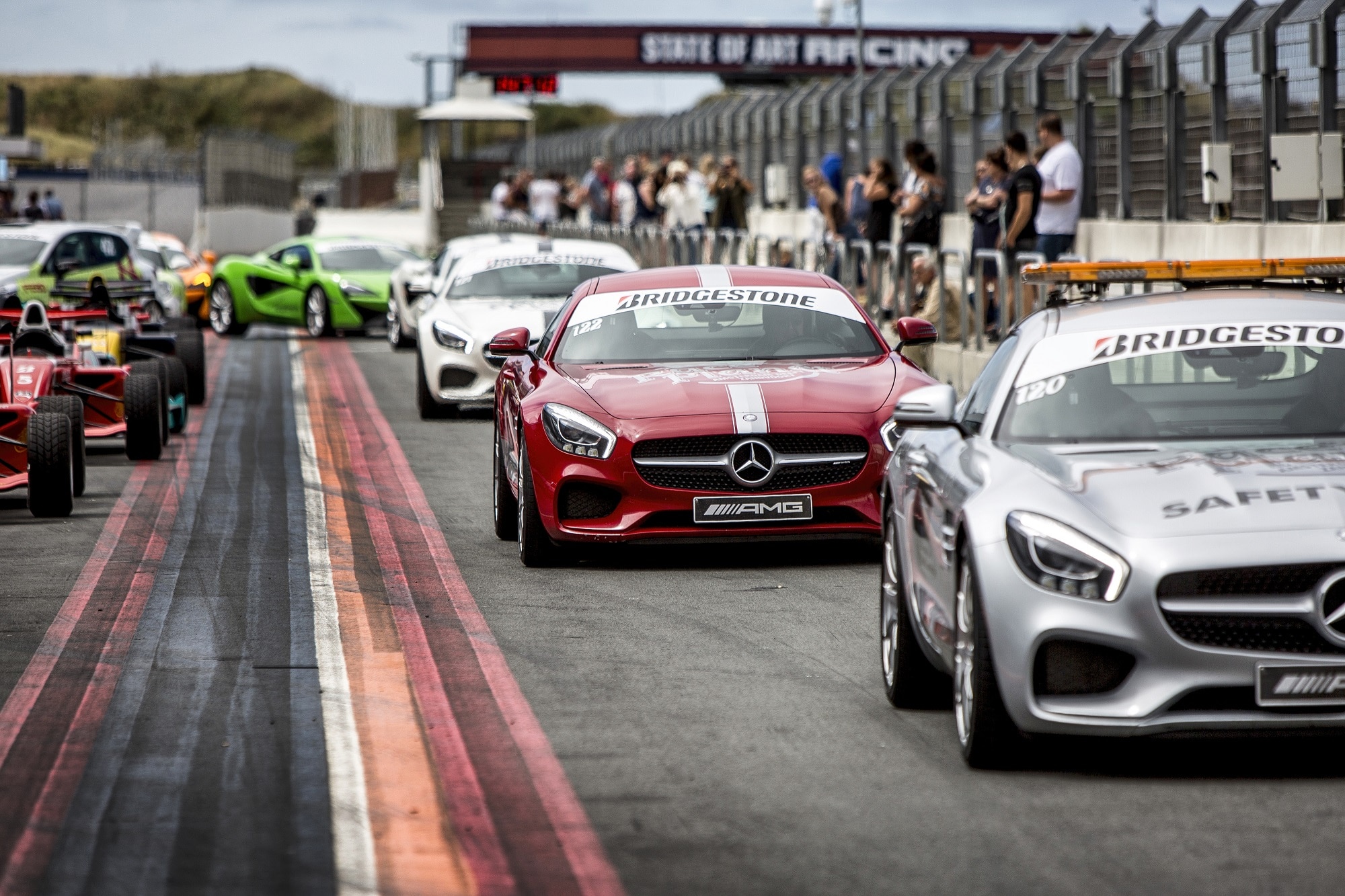 Route
The entrance of CM.com Circuit Zandvoort is located at the Burgemeester van Alphenstraat, across the street from the NH Hotel.
Follow the access road in the direction of the parking area. Park your car here (for free). From here follow directions to our reception.
The Race Planet office is located at the main office of Circuit Park Zandvoort (turn left after walking through the tunnel).
Need a custom travel advice for public transport? Check 9292.nl or call 0900-9292.
Open in Google Maps
Race Planet Zandvoort
Address:
Burg. van Alphenstraat 108
2041 KP Zandvoort
Netherlands
Postal Address:
Postbus 357
2040 AJ Zandvoort
Netherlands
Questions? Call during opening hours
Before you visit:
Never underestimate the travelling time. Traffic jams occur regularly, especially on weekdays.
Dogs are condoned during the Experience days, provided they are kept on a lead.
Take varying weather conditions into account when choosing your attire. We advise you to bring rain gear.
The circuit terrain is large. As a result, you will have to walk quite a bit between programme parts. Make sure you and your onlookers wear sturdy shoes.
Without further notice, all packages will go ahead, regardless of weather conditions. If an activity cannot go through, for whatever reason, we will inform you in good time.
Driver's licence:
Every participant must own a valid driving license.
The license must be shown upon registration, and the license number must be filled out on the waiver.
Bleekemolens Race Planet reserves the right to refuse a participant if he or she cannot show their drivers' license. In these cases, we cannot refund the admission fee.
Any questions? Take a look at our frequently asked questions below.
Frequently Asked Questions
Business
Companies can contact Race Planet to organise an event on CM.com Circuit Zandvoort with clients, relations and staff. With over 25 years of experience, we guarantee a truly memorable day.
Business
Race Experiences
Get behind the wheel! Check all available Bleekemolens Race Planet Race Experiences on CM.com Circuit Zandvoort and plan your unforgettable day out!
Compare Race Experiences
Our cars
Ferraris, Lamborghinis, McLarens and many more: explore our motor pool with over 150 cars in great detail before you get behind the wheel of one of  beauties!
View our cars
Call me back
Would you like to discuss possibilities at Race Planet? Leave your phone number, we will call you back as soon as possible!
Want to find out what to do?
At Race Planet Zandvoort there is lots to do