Karaoke
Oh yeah, it's karaoke time! Race Planet Amsterdam invites you and your friends to the original karaoke bar. Pick your favourite song and go wild! The bar will be exclusively yours so that you can go all out!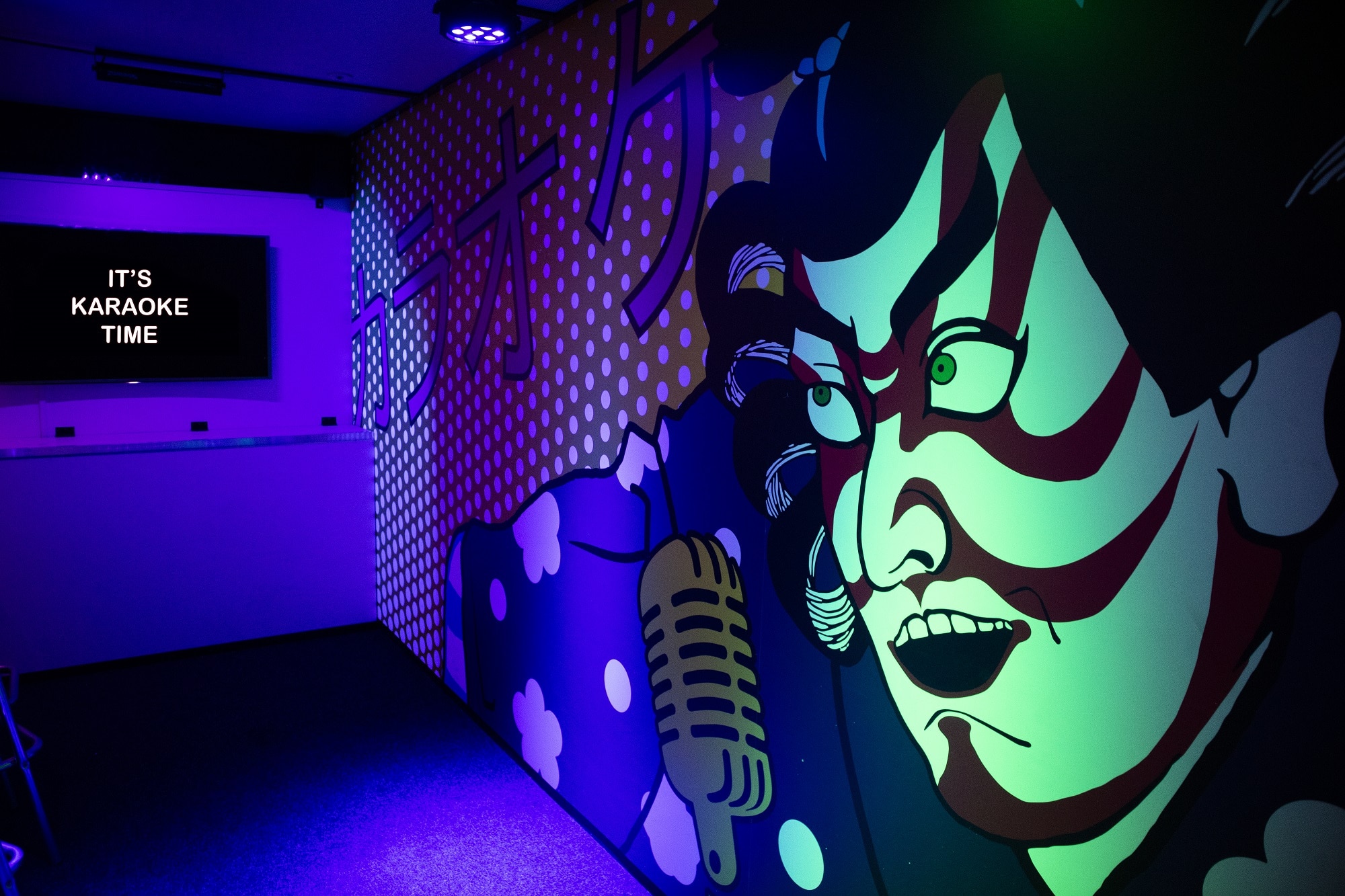 Sing your heart out!
Book online a karaoke session
Book easily online your session in the karaokebar in Amsterdam or surpise someone with a karaoke giftcard!The karaoke room offers place for 8 persons. In Race Planet Amsterdam's brand new Japanese private karaoke bar, you can pull out all the stops while singing your favourite songs. Dutch chart breakers, classics, schlagers or top-40 songs: which ones will be at the top of your list? You'll have the time of your life! Karaoke is all that you want (ooh hoo hoooooo)!
1 hour = € 24,95
30 minutes = € 12,50
Amsterdam
Karaoke Amsterdam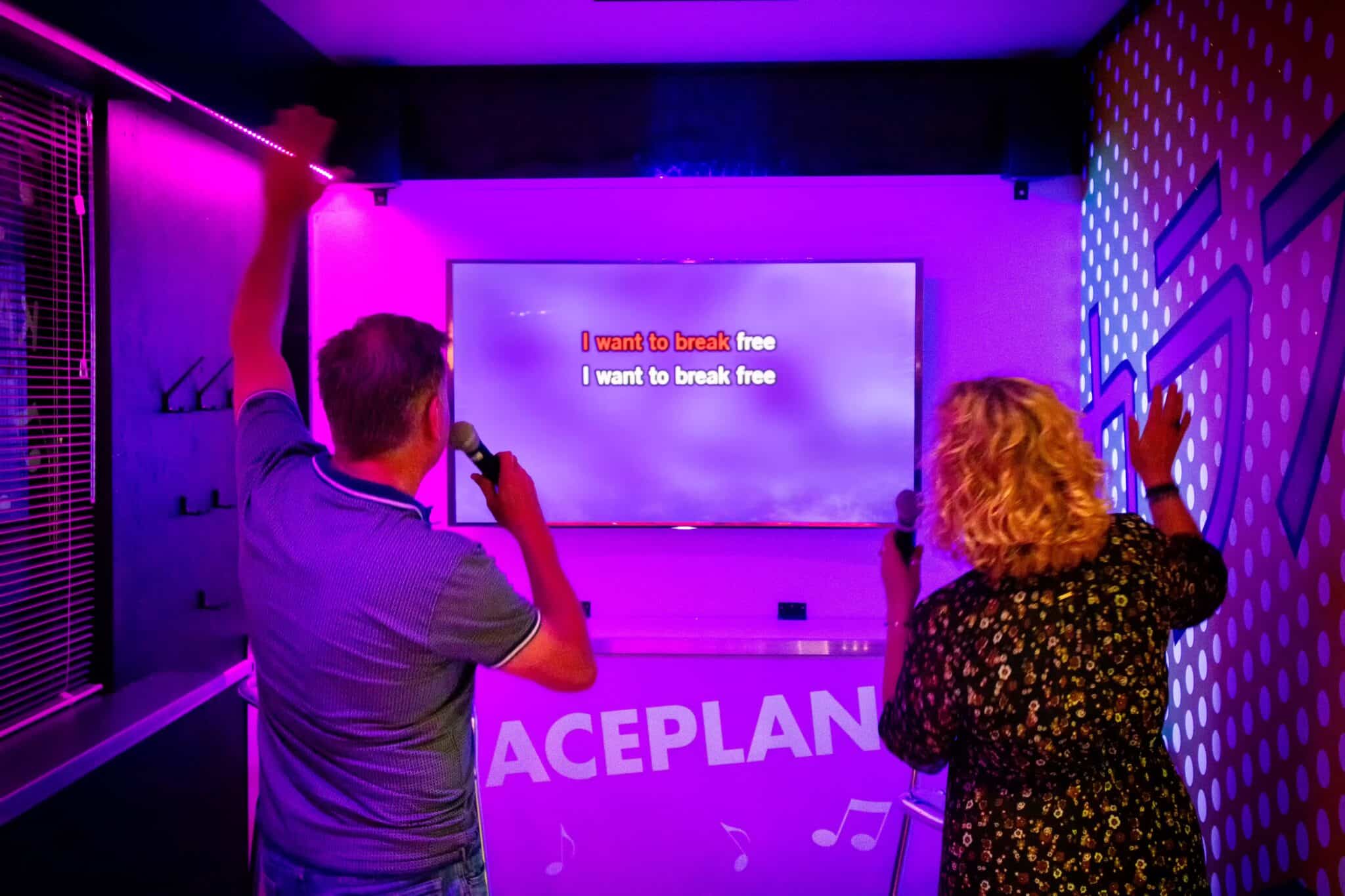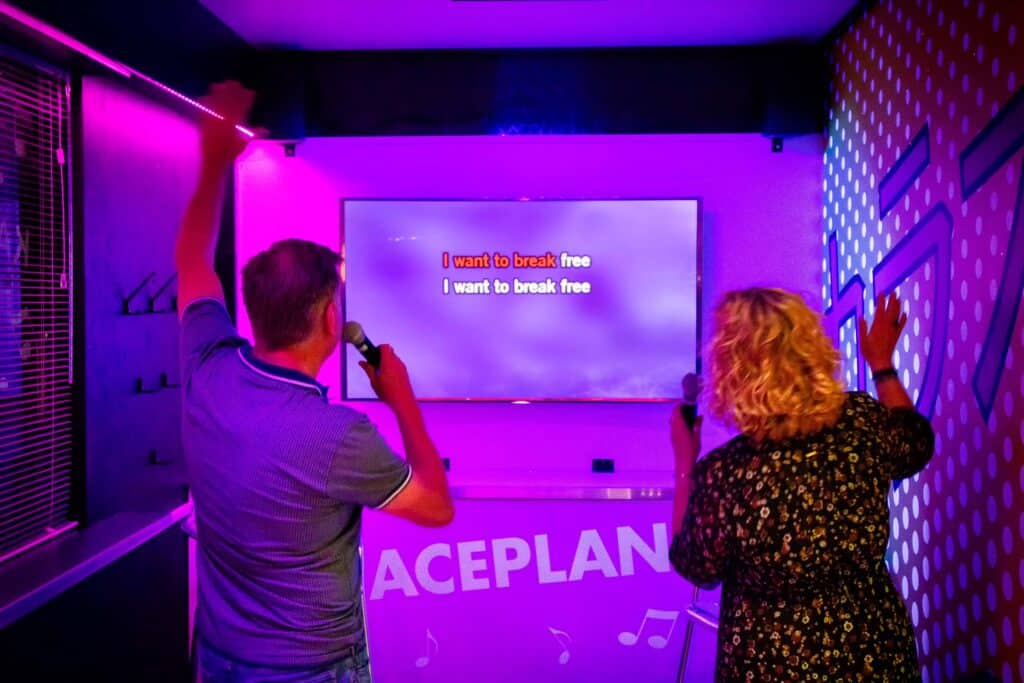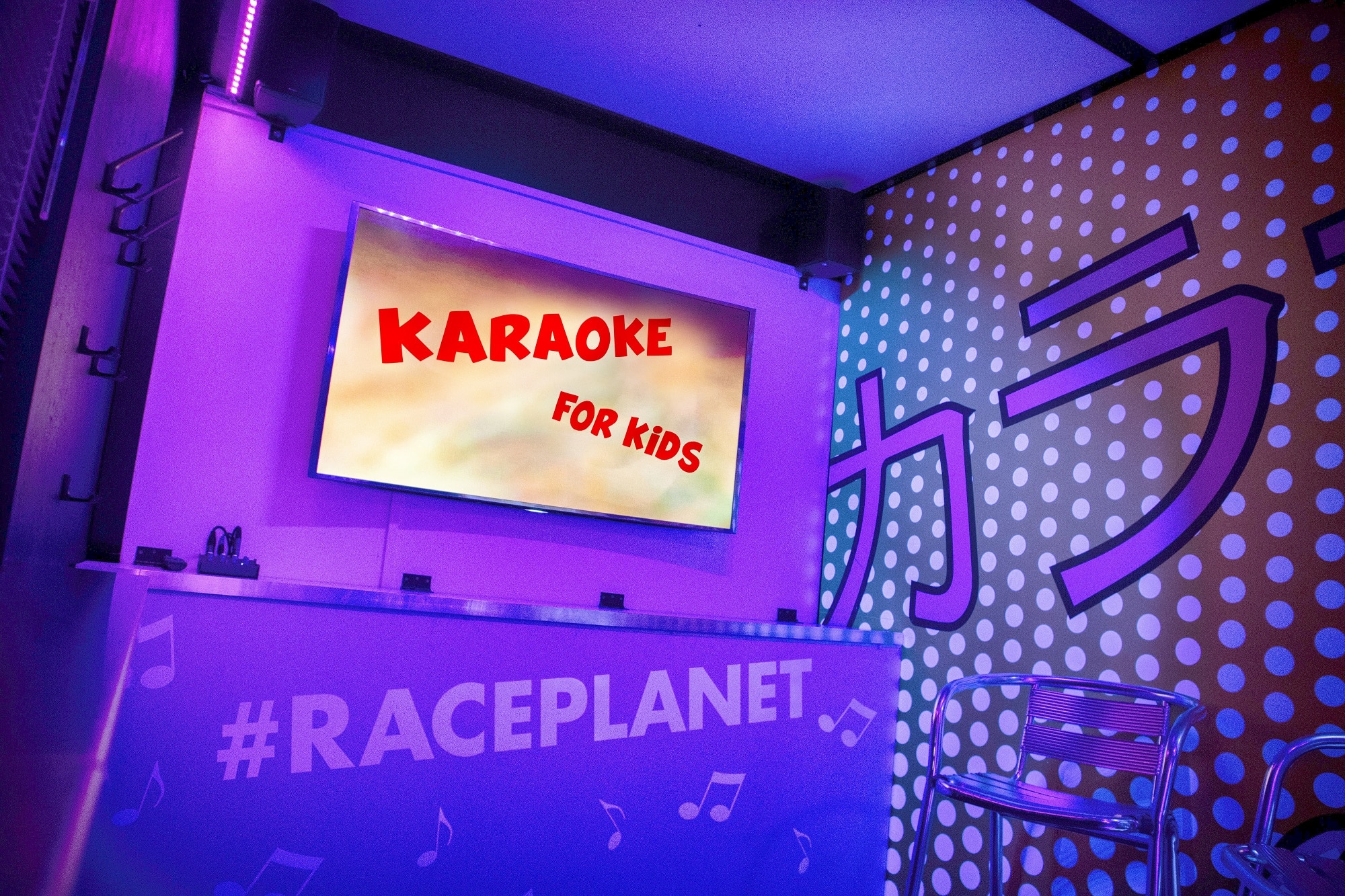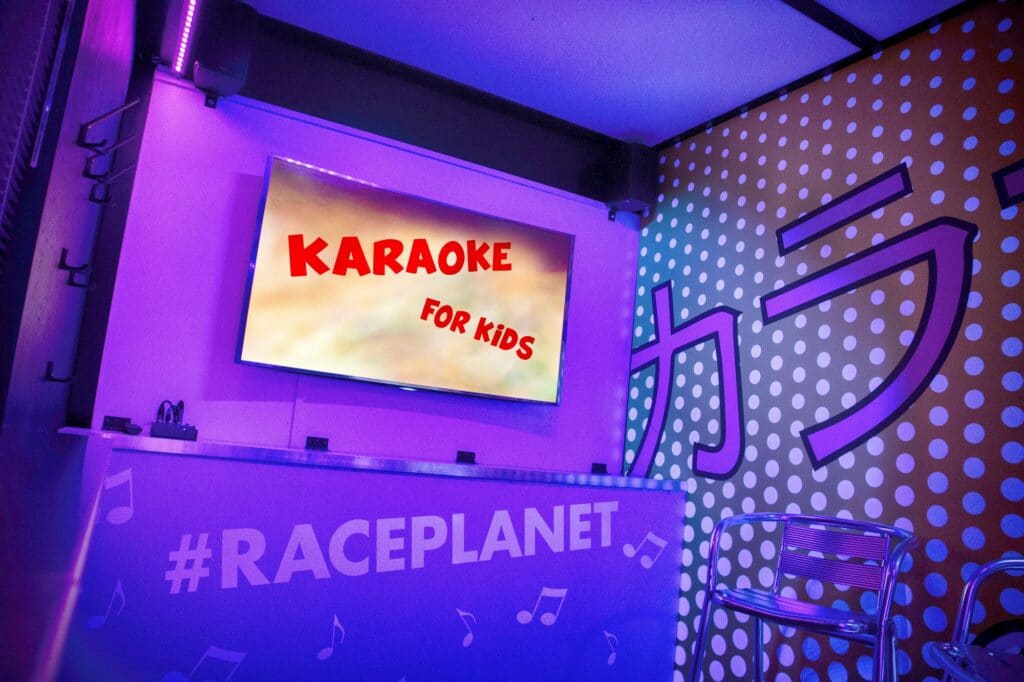 Karaoke children's parties
Karaoke is also great fun for the little ones! Have a ball with your friends during your children's party in Amsterdam. Even if you can't read yet, you can sing along with all the familiar songs. Furthermore, you can combine karaoke with one of the packages at Race Planet Amsterdam or indoor playground Jimmy's Speelparadijs. For instance, you can go for a bowling session and a laser tag game! Check the children's parties for more information.
Call us
Sing along with your friends
Take your friends to the karaoke bar, pick your favourite songs and grab the microphone. Whether you can sing or not doesn't matter: karaoke means you will have a great afternoon or evening! The room is exclusively yours, so don't hold back, pull out all the stops and sing as if your life depended on it! While you're at it, we will serve your drinks. By doing so, we help to keep your vocal cords in peak condition for the next song and enable you to empty the tank.
Needless to say, an afternoon or night in a private karaoke bar is a brilliant way to celebrate a stag night, a bridal shower or a birthday party. And believe us: you will be hooked after just 1 song. In other words, you are in for one stonking good time. Want to make it even better? Combine karaoke with a kart heat, a bowling session or a laser tag game. You can do it all at Race Planet Amsterdam.
Call me back
Would you like to discuss possibilities at Race Planet? Leave your phone number, we will call you back as soon as possible!