Go-Kart
We welcome you a go-karting session at Race Planet in Amsterdam or Delft. The Bleekemolens men have a long racing history; they know what qualifies as a proper race track. Discover all go-karting options on this page.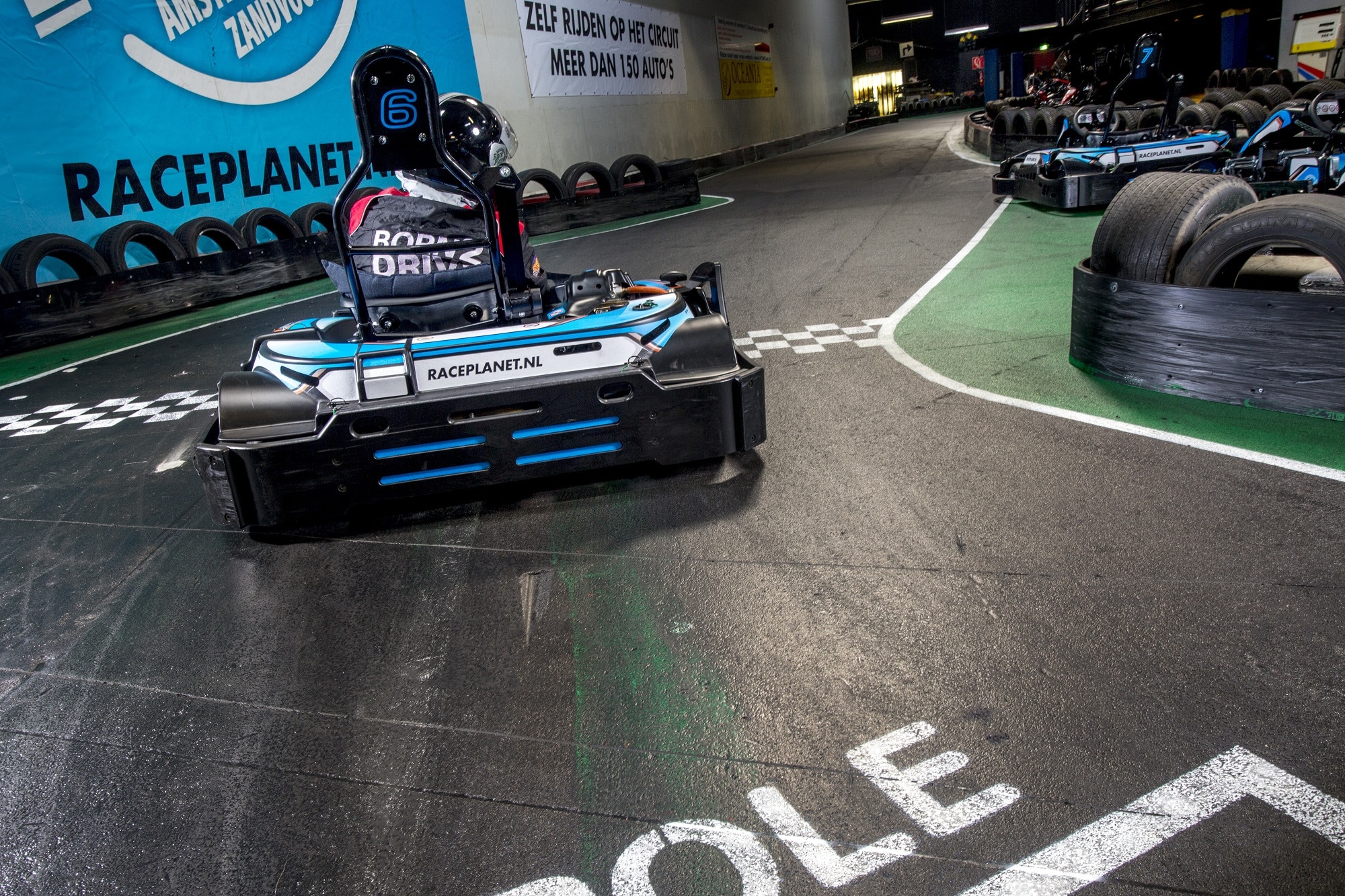 Go for a kart heat with your friends or family, and set the fastest time!
Choose your kart heat
Welcome to Race Planet, Home of indoor karting!
In 1993, Bleekemolens Race Planet opened the very first indoor kart track in Europe. It became an immediate hit, as now it became possible for everyone to experience racing. Over the years, Race Planet has welcomed millions of people, both from the Netherlands and beyond. Today, Race Planet is still the leading indoor kart track in the Netherlands. Often copied, but never equalled. And we're proud of that! Welcome to Race Planet.
View Race Planet Delft in 360 degrees (Google Streetview)!
We are easy to reach in Amsterdam and Delft
Race Planet has two karting centres, located in Amsterdam and Delft. So wherever you are in the Randstad, you are only half an hour away from us.
Race Planet Amsterdam has two kart tracks, and Race Planet Delft even boasts three, divided over four (!) storeys. The differences in height are astonishing! Oh and by the way, parking is always free. Would you like to know what the tracks in Amsterdam look like? Download the maps of Race Planet Amsterdam (PDF) and Race Planet Delft (PDF)!
Race Planet can be easily reached, because we are located close to the A5 in Amsterdam and the A13 in Delft. Parking is free. Of course, we can also be reached conveniently by public transport. Sorry, you have no excuse not to come over!
Karting
We have a large number of cutting-edge karts lined up for everyone over 14 years of age. Whether you want to drive one kart heat, or take part in an endurance race, Bleekemolens Race Planet has a total of five different kart tracks available for you.
But of course, Race Planet offers you more than that! Children aged 8 and up (minimum height: 1.35 metres) are very welcome to ride their first laps on the kart track asphalt during special kids karting sessions. Parents can join them during out Family Heats, how cool is that! And whether you wish to drive one heat, or to throw the biggest birthday bash ever, at Race Planet, almost everything is possible. For those who are ready to take things to the next level, we organise a number of junior kart racing classes.
But Race Planet is much more than 'just' karting. You are probably familiar with our excellent catering services. But did you know that both in Amsterdam and in Delft, we have full-fledged bowling alleys? Furthermore, Race Planet Amsterdam has a fantastic laser tag game arena at your disposal, as well as an indoor playground where our younger visitors can enjoy themselves all day. Race Planet is highly versatile. We offer a great location for any birthday party or a company trip. Or just for an ordinary day out!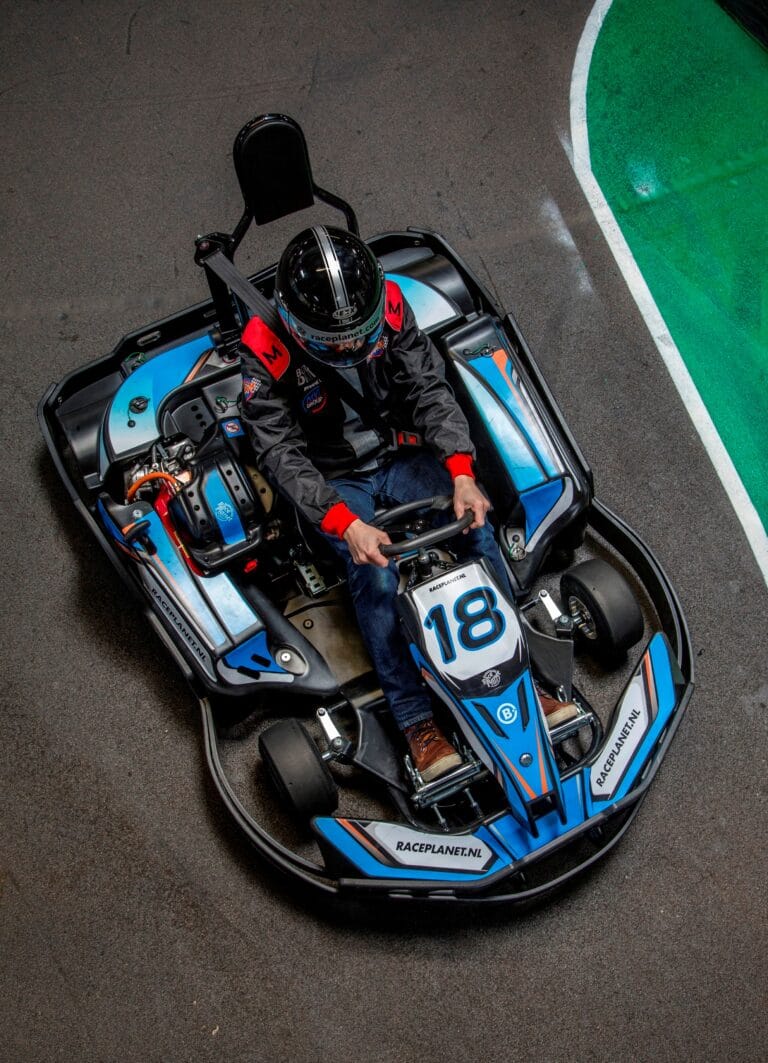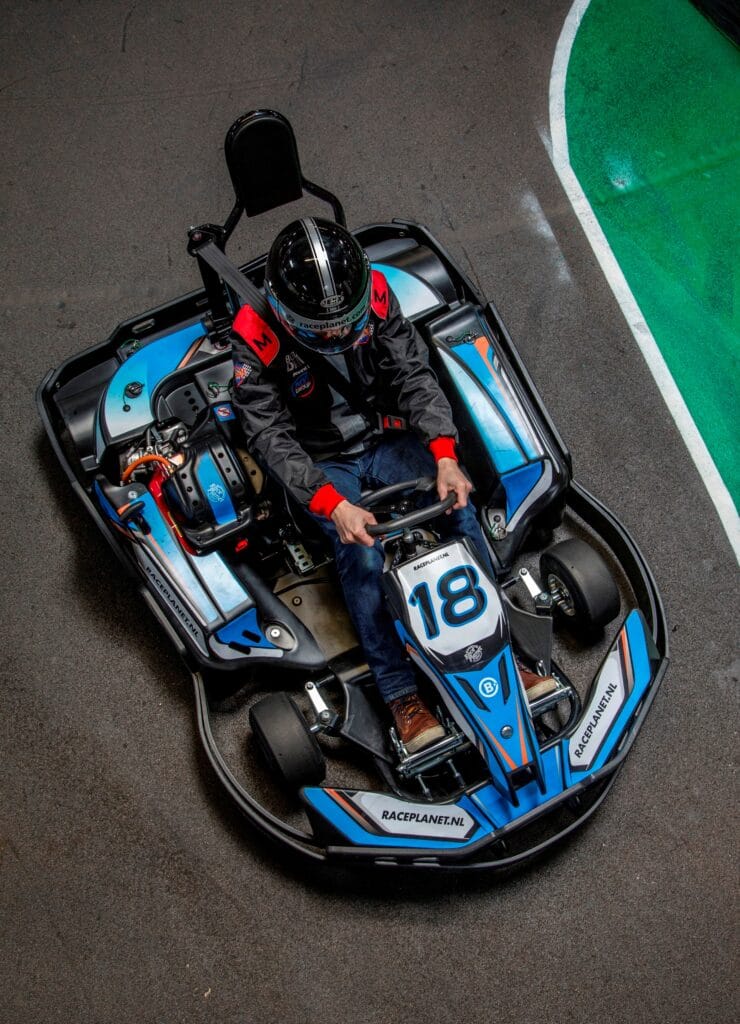 Food
Are you hungry, or thirsty? Race Planet has a well-equipped bar and excellent cuisine. Are you planning on organising a bachelor party, a birthday bash, a company trip or just a great day out? Check out our menu Delft (in PDF) or menu Amsterdam (in PDF).
We offer extensive catering solutions and packages for larger groups. And we love to help you along, so feel free to contact us at any time to so discuss your plans.
Race Planet Cares
Our guests' safety is our top priority. Karts are fast, and you will be go-karting with several people at once. As a result, you must follow the rules. Before the kart heat, you will be instructed by our staff. They will tell you what to look out for. They will also explain the meaning of the various flags, which we will use to communicate with you during your kart heat. You can view the instructions on our instruction card and in our instruction video so that you are fully prepared.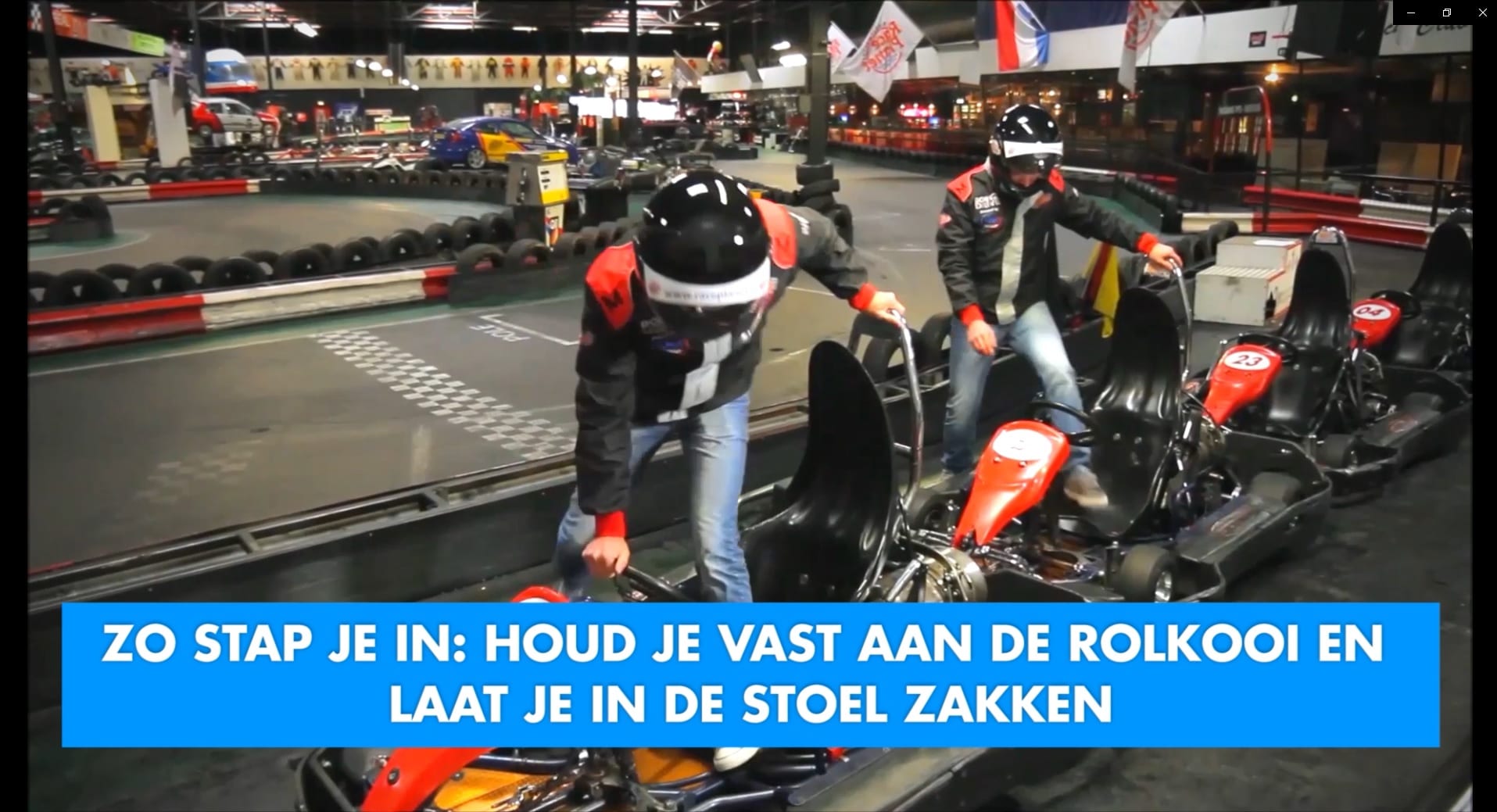 Safety first! Watch our video tutorial here.
Call me back
Would you like to discuss possibilities at Race Planet? Leave your phone number, we will call you back as soon as possible!