Go-kart packages
Would you like to drive a go-kart with a group? And are you looking for more than a kart heat? Race Planet offers the best go-kart packages to complete your day out! Whether you bring friends, family or colleagues, you will have great fun at Race Planet.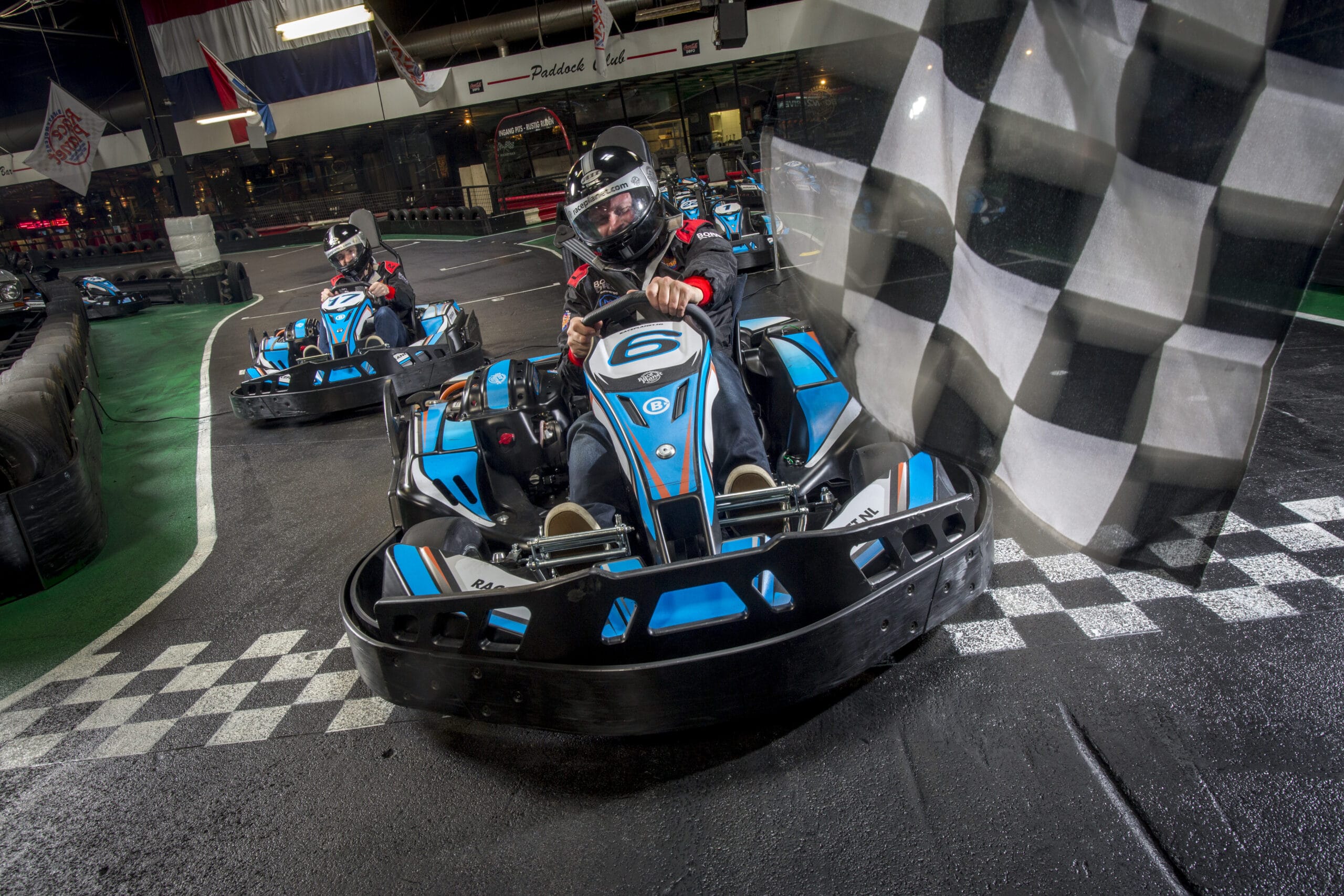 Complete your go-kart experience
Race Planet has put together some excellent packages to complete your go-kart experience. For instance, you can enjoy a tasty buffet afterwards, add a training and a grand finale, or drive the ultimate endurance race. It is all possible with our Race Planet Amsterdam and Delft packages. Whether you are looking for a bachelor's party activity, want to have a fun day out with your friends, or prove that you are the fastest driver in your family: these Race Planet go-kart packages will make it happen!
Many years of experience have allowed Race Planet to organise the best group packages. In addition to the unique kart tracks, Race Planet Amsterdam and Delft offer multiple halls for you to host your party. We will provide food and drinks.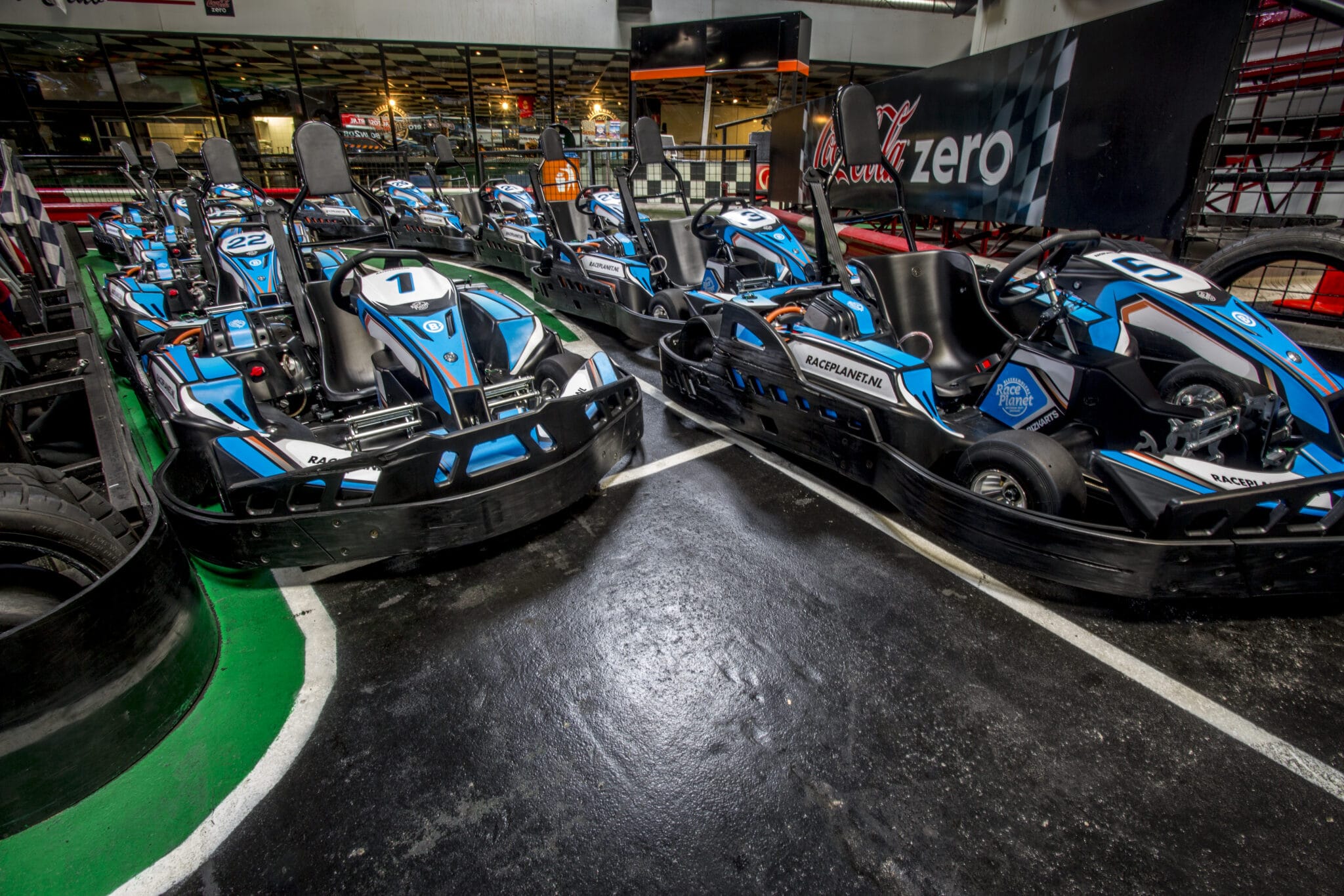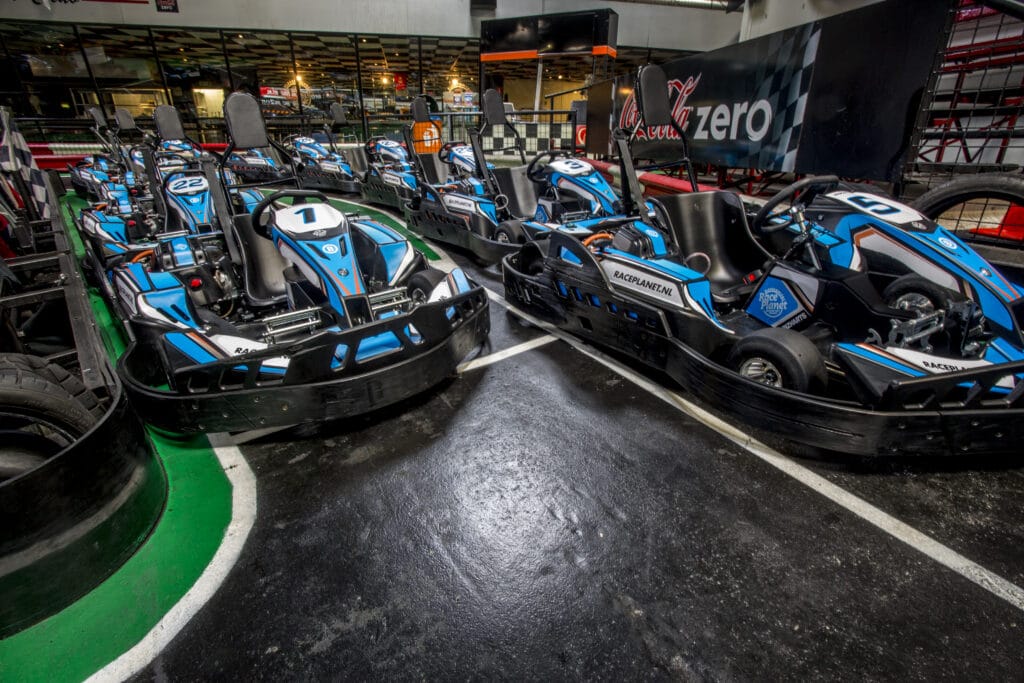 View our packages in Amsterdam en Delft
Go-kart packages
More than go-karting
Race Planet Delft and Amsterdam offer more than go-karting. For instance, both locations have bowling alleys. On top of that, Race Planet Amsterdam has a laser tag game arena, a roller skating rink, an indoor playground and a karaoke bar. So even if you're not up for go-karting, you will find lots of fun things to do!
Kids packages
Race Planet also offers great children's packages. After 1 or 2 kart heats, all kids will receive a medal and enjoy a tasty kids' meal. Of course, the birthday boy or girl will go home with a cool trophy, and we will serve kids' champagne to add to the fun. Go-karting can also be combined with other Race Planet activities.
View our kids packages
Business
Go-karting is, of course, also perfect for corporate groups. Is there anything more fun than getting to know each other on and alongside the kart track? Bring your colleagues for some team building, or get to know your business relations and customers in a different setting. In addition to go-karting, Race Planet offers numerous activities for corporate groups. Discover our business outings below.
View our business packages
More information about our other group options
Race Planet Business
Race Planet also offers unforgettable experiences for business markets. On top of go-kart locations in Amsterdam and Delft, we welcome you at Circuit Zandvoort to drive fantastic cars on the circuit. Or get to know each other better during a tour ride in a beautiful Classic from Rijeenklassieker.nl. It's a great way to learn to work together! Check out the options below.
Call me back
Would you like to discuss possibilities at Race Planet? Leave your phone number, we will call you back as soon as possible!