Rookie Driving
Kids as young as 10 driving on CM.com Circuit Zandvoort in Ferrari's and Aston Martins. Sounds unbelievable? It happens at Bleekemolens Race Planet! And the kids love it.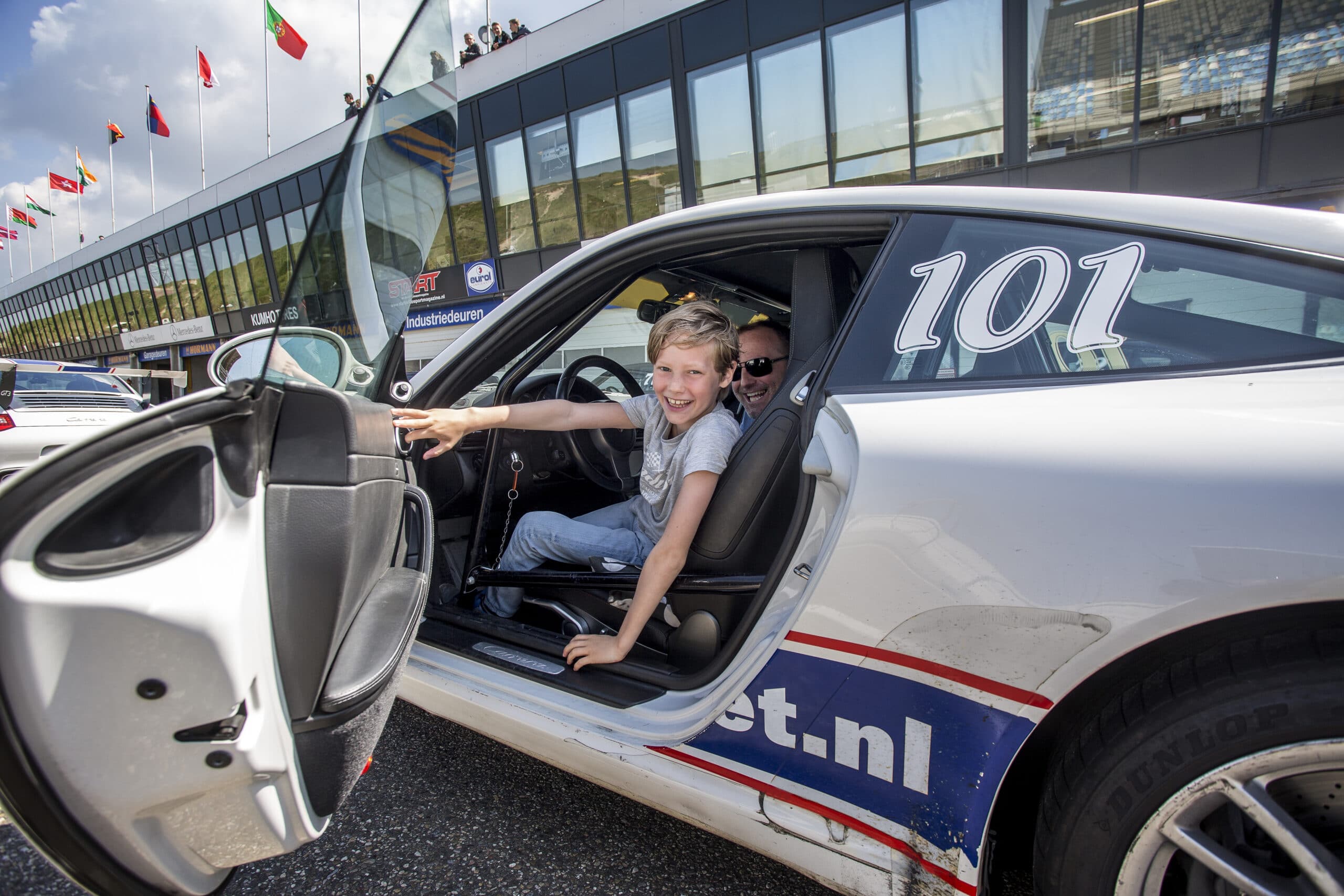 We can do it, simply because we can!
Race Planet organises rookie driving on a regular basis on CM.com Circuit Zandvoort. Children over the age of 10 can jump behind the wheel. Of course we don't aim to turn them into full-blown drivers. We simply do it, because we can! Rookie driving in itself is unique. But Bleekemolens makes the experience even more noteworthy: the kids get to drive around the world famous circuit in Zandvoort in a Ferrari, McLaren, Porsche, Mercedes-AMG or Lamborghini. How cool is that?
Next date(s):
29-12-2023 | 1-10-2023 (only own car) | 30-9-2023 (FULL) | 24-9-2023 (FULL)
About Rookie Driving
Duration:
25 minutes per session
Drive your dream car!
This is an absolute first in the Netherlands: at Race Planet youngsters can drive a Ferrari, Porsche or Lamborghini. Under the auspices of an instructor, of course. And the speed limit of 60 km/h that is applied with rookie driving, remains unchanged. Nevertheless, the kids are in for an exhilarating experience!
Rookie Driving costs
With Race Planet instructor:
Driving a Porsche 911: € 185.-
Driving a Mercedes-AMG GT: € 195.-
Driving an Alpine A110: € 195,-
Driving a Lamborghini Huracán: € 225.-
Driving a Ferrari 488 GTB: € 225.-
Driving a McLaren 540C: € 225.-
Driving an instruction car: € 145.-
1 session driving in your own car (without instructor): € 95.-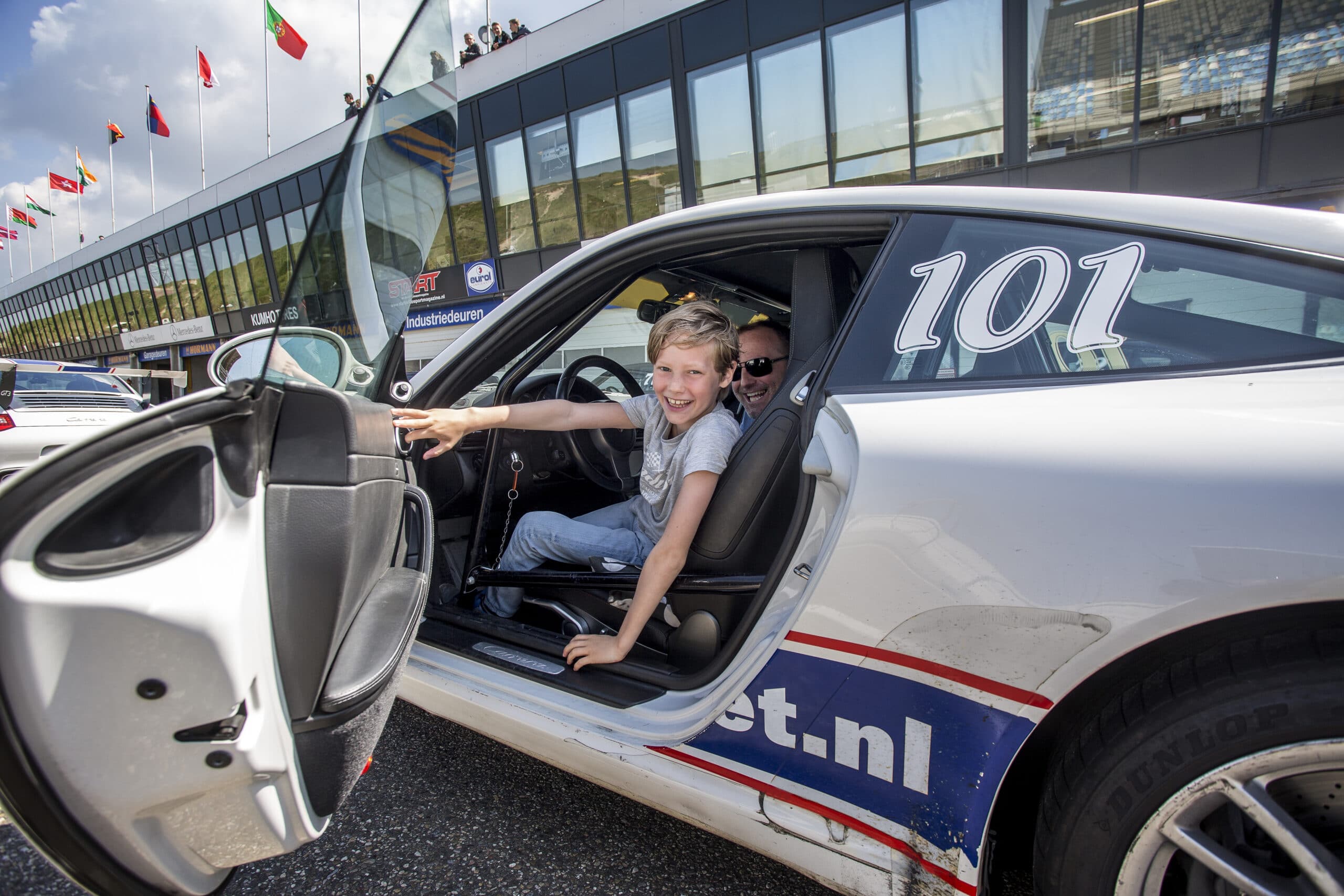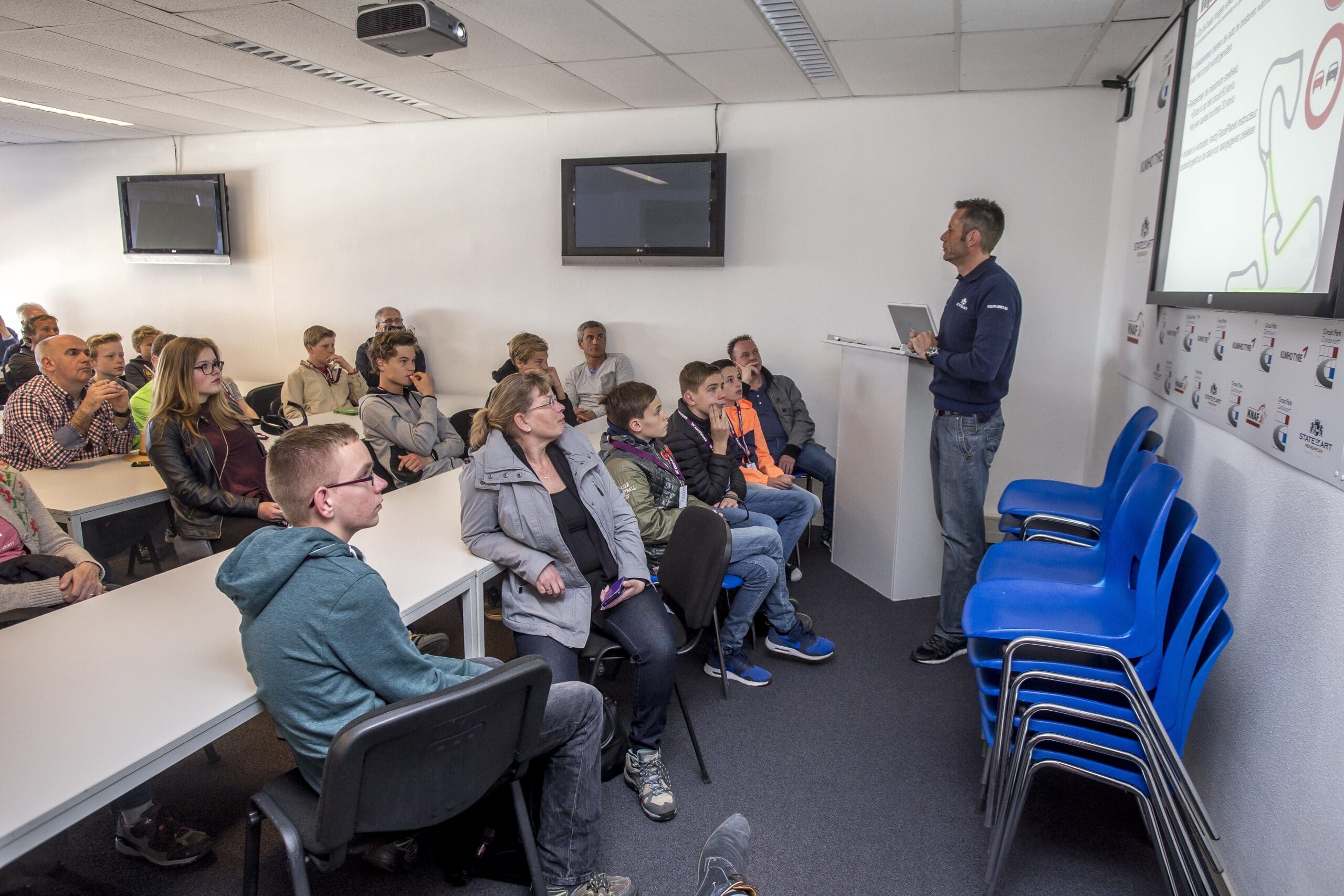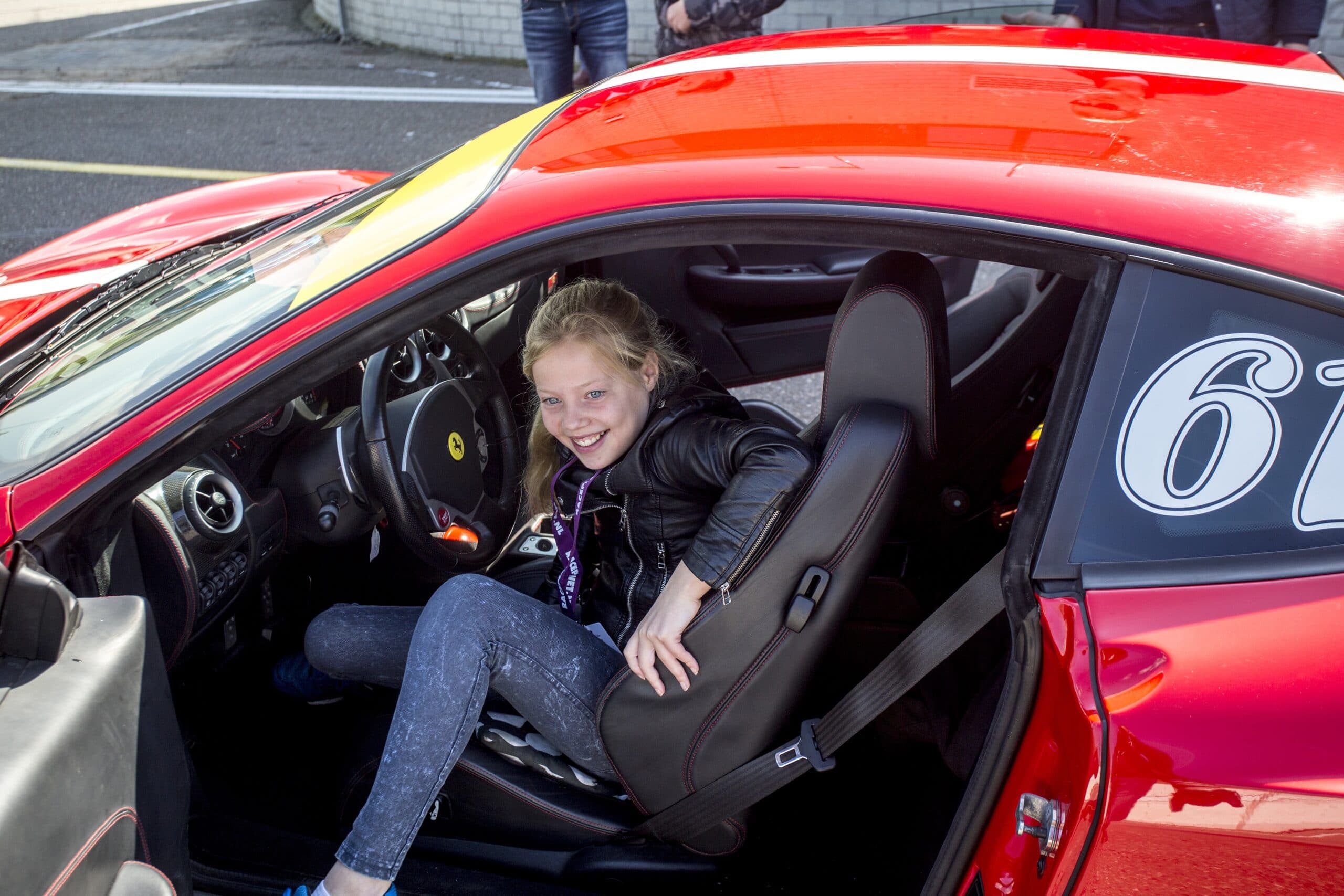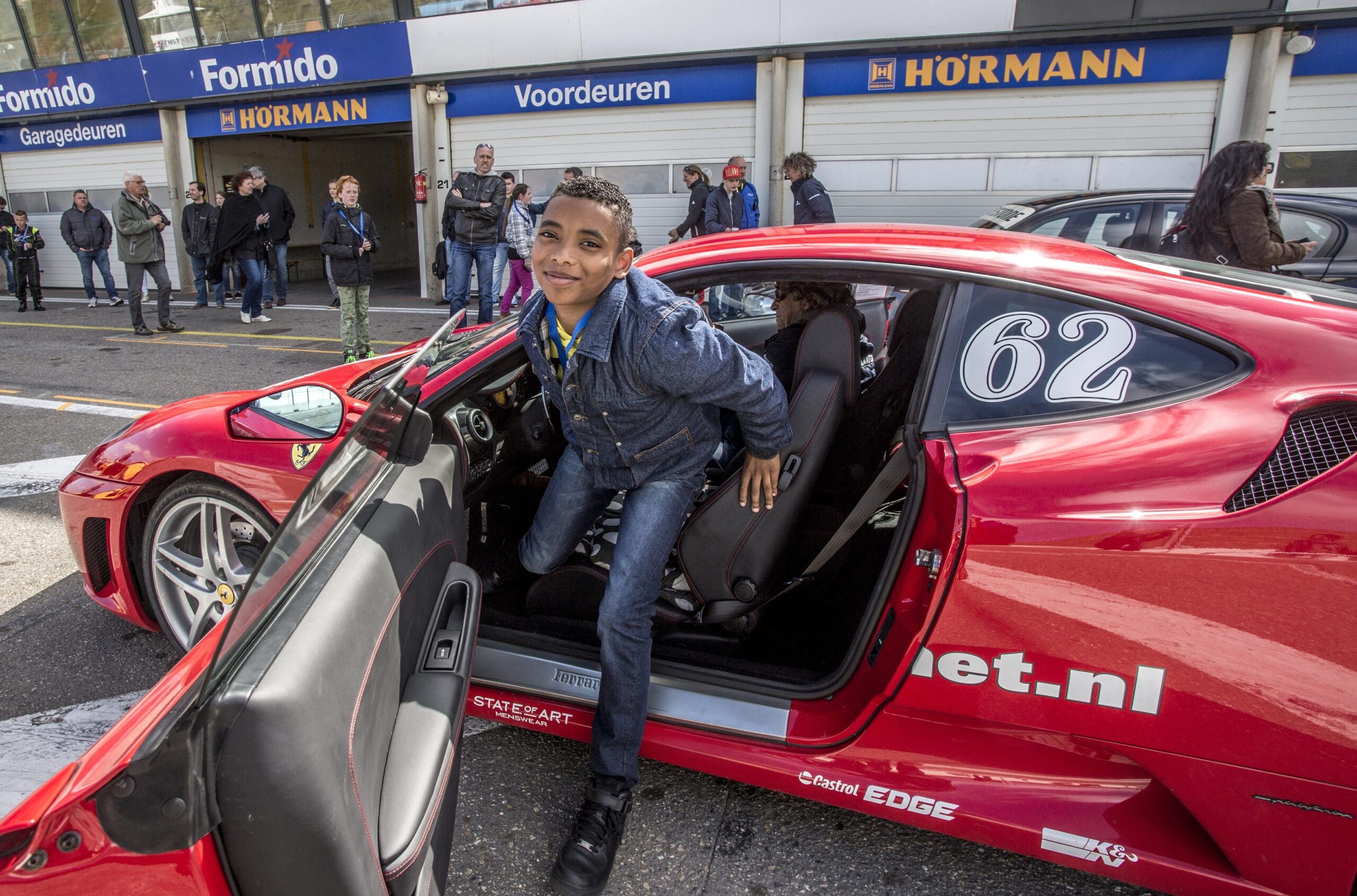 Instructions
First, the boys and girls will receive an extensive instruction. Then, under the watchful eyes of professional instructors, they get to explore the world-renowned circuit in their own cars (well, their parents!). Also, there will be special instruction cars with dual controls which you can reserve.
Maximum speed
During this unique experience, the circuit of Zandvoort applies a rule that is not normally applied: the speed limit. While driving on the circuit, we apply a speed limit of 60 km/h. Sebastiaan Bleekemolen explains: "this speed limit is crucial. We aim to let kids make their first acquaintance with driving. Even though we are on a circuit, rookie driving is not a race course."
Conditions
The child should be able to sit in the car safely. Hence, he or she should be able to operate the pedals. A booster seat is permitted.
The partent/supervisor will sign an indemnification.
All sessions take 25 minutes.
Payment is to be done upfront.
Subject to change in price and program.
The child should be at least 10 years old and 1.40m.
Our general terms and conditions apply to a reservation.
Conditions for your own car
Participation is at your own risk. There is no insurance that will cover any damage caused.
During the session, a supervisor should accompany the driver. If this person is not the parent, written consent by the parent or guardian is necessary.
No passengers allowed, other than the child and the parent/supervisor.
The car should be equipped with a manual handbrakes, which are within easy reach of the supervisor.
The supervisor should own a valid driving license, and should be able to show the license upon request.
The supervisor needs to be competent to intervene if necessary.
Call me back
Would you like to discuss possibilities at Race Planet? Leave your phone number, we will call you back as soon as possible!