Race Planet Zandvoort
Would you like to drive a supercar at CM.com Circuit Zandvoort? At Race Planet, we offer just that. Get behind the wheel and experience the Grand Prix circuit in the most memorable way possible!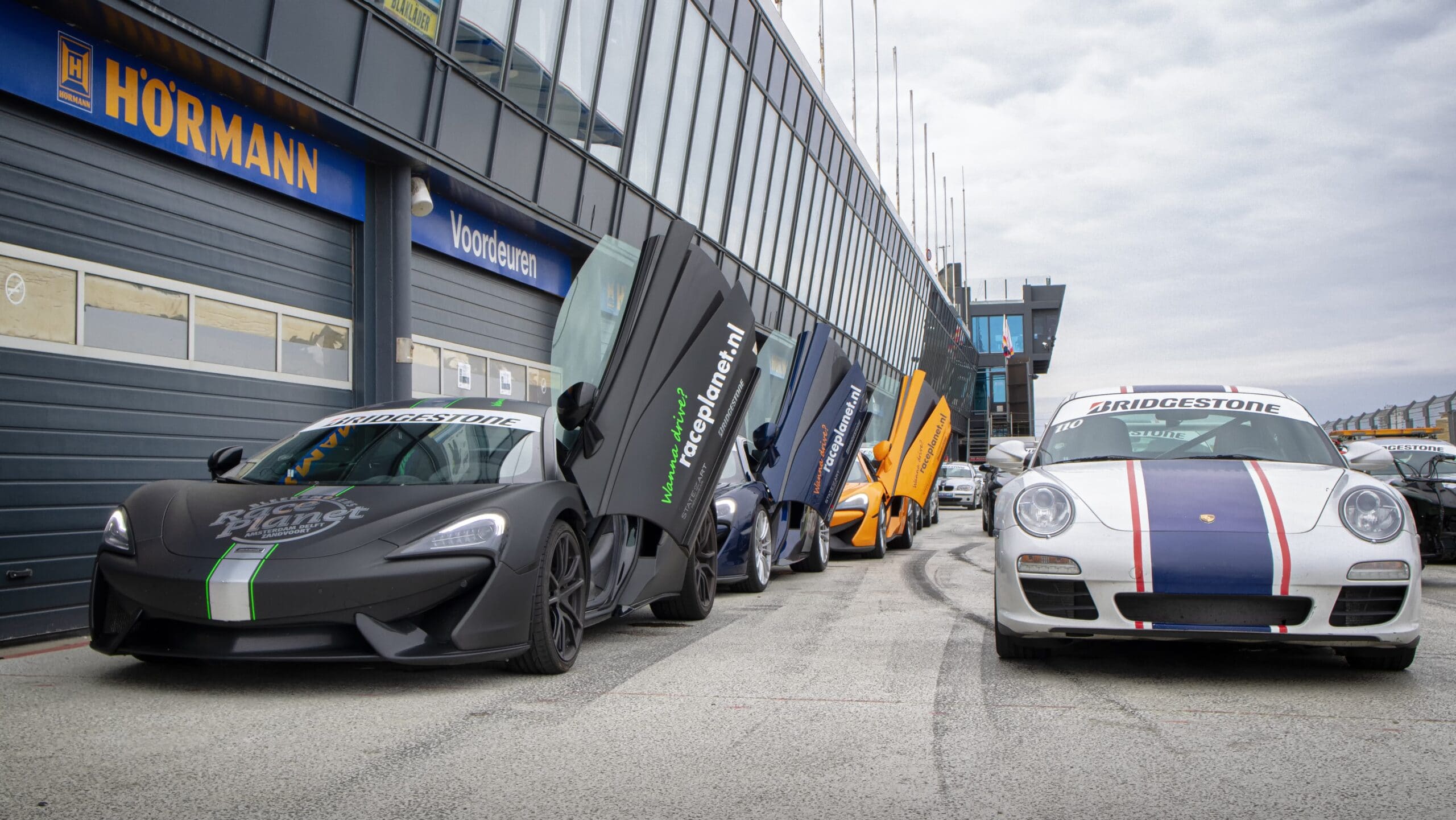 Wanna drive? Get in for the ride of your life!
Find out what you can do at CM.com Circuit Zandvoort
Only at Bleekemolens Race Planet can you drive Ferraris, Lamborghinis, Porsches, McLarens, Alpines, Mercedes-AMGs and many more spectacular dream cars. All by yourself. At the newly constructed Circuit of Zandvoort. Get in for a breathtaking Race Experience and imagine you are the pro in one of the Formula RP1s. Max, Lewis and Lando: eat your heart out!
Contact details, route and opening hours
Find practical information about Race Planet Zandvoort here, including contact details, directions and opening hours.
Practical information Zandvoort
Calendar
Want to find out when the Race Experiences are organised? Want to make your dream come true? Check the calendar below and plan your day out!
Calendar
Drive around the CM.com Zandvoort
The circuit of Zandvoort had a major makeover and is now more spectacular than ever! Will you fly around the new, steep Arie Luyendijk curve soon and head for the straight? Will you go into the Hugenholz bend towards the famous Scheivlak? Get in now!
Race Planet offers superfast Race Experiences. Driving is possible from 1 person to groups of thousands. Everyone with a driver's license B is welcome. At Race Planet, you will be a driving a host of different cars – all day long. Guided by experienced instructors and drivers, you will get to know our impressive car fleet of over 150 vehicles.
Whether you come alone, bring friends, or invite colleagues, Race Planet offers a wide array of Race Experiences. As such, there will be a perfect package for everyone. You can choose from short programmes and full-day packages.
Call me back
Would you like to discuss possibilities at Race Planet? Leave your phone number, we will call you back as soon as possible!