Kids karting (8+)
Not old enough yet for an adult kart heat? No worries! Race Planet offers specials children's heats! Are you 8 years or over, and at least 1.35 metres tall? Then we welcome you for a kart heat at Race Planet.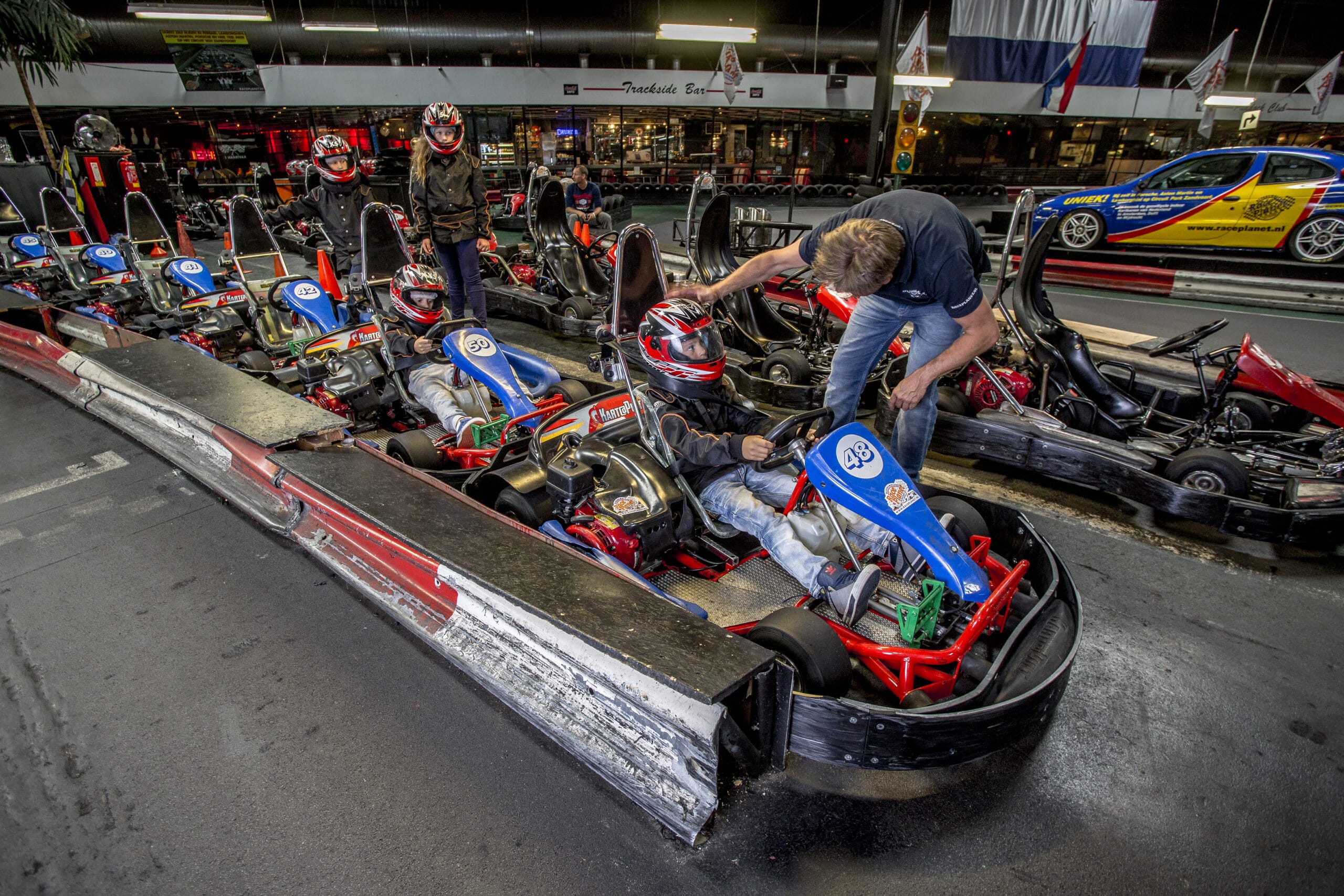 Get in our Go-karts at Race Planet Amsterdam and Delft
Book your kartheat online
Price: € 21,50 p.p.; Duration: 10 minutes; Minimum age: 8 tot 14 years; Required height: 1,35 meter
PLEASE NOTE: children below 18 years are only allowed on the course if a parent or guardian is present to supervise. Youngsters in the age of 8 – 14 cannot drive simultaneously with participants of 14 years of age, or older. We do organise Family Karting sessions for parents and their children. Attention: Race Planet will only accept debit cards and credit cards. No cash.
Take a look at our tracks
Do you go for the several floors in Delft or the spectacle in Amsterdam?
Are you Holland's next racing talent?
All children with a minimal age of 8 (and a minimal height of 1.35 metres) are welcome to go karting at Race Planet in special rookie karts. These karts are as safe and comfy as they can get, with adjustable seats, adjustable throttles, safety belts, disc brakes and bumpers all around made from sturdy plastic materials. Furthermore, you get to wear protective clothing, a helmet and protection for the neck. After all, safety remains important, especially if younger drivers are involved.
During separate kids karting heats, only children are allowed on the course. Just to be safe. And keep in mind, that the fastest driver isn't always the best one. Kids karting is all about having fun!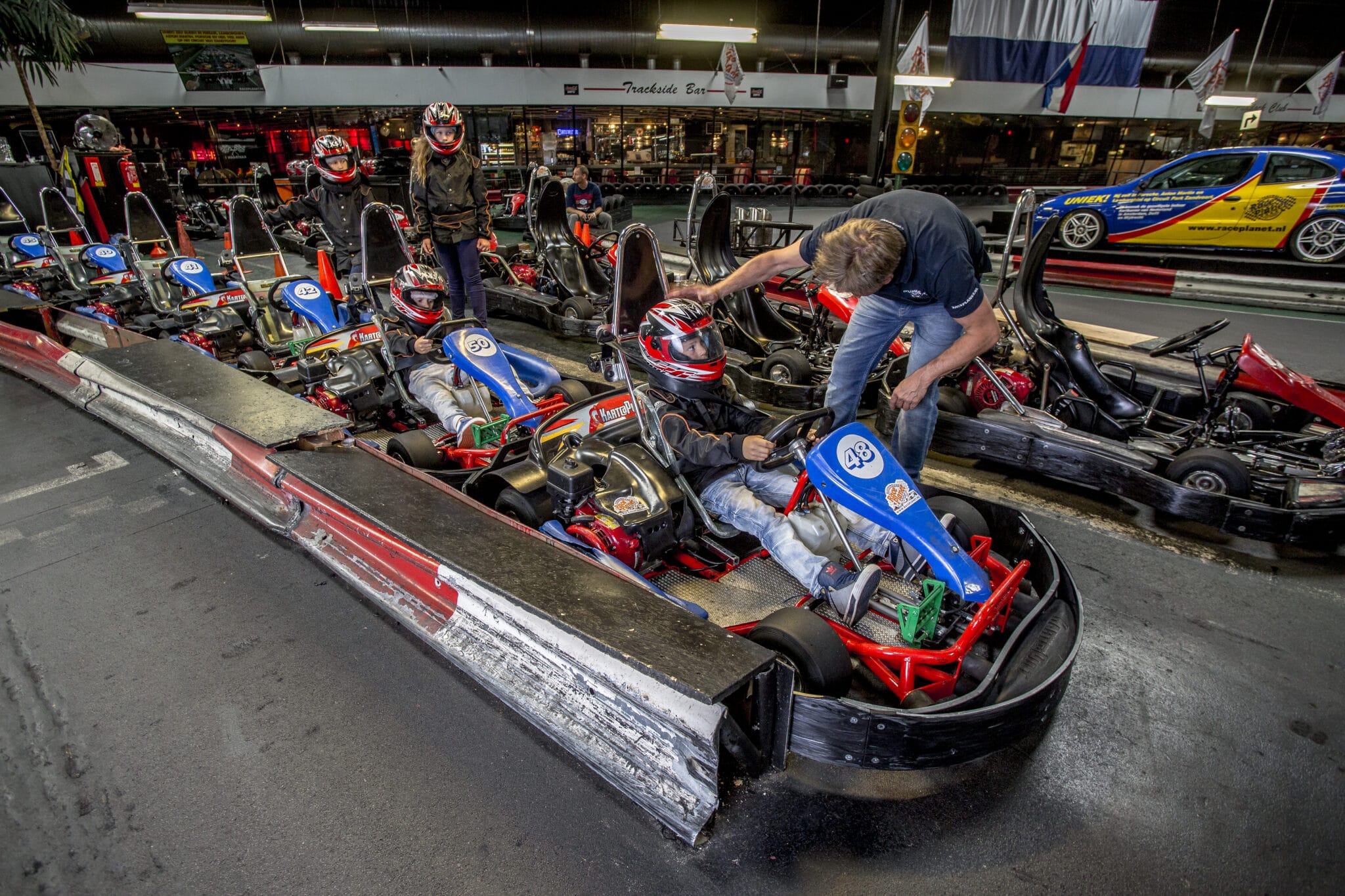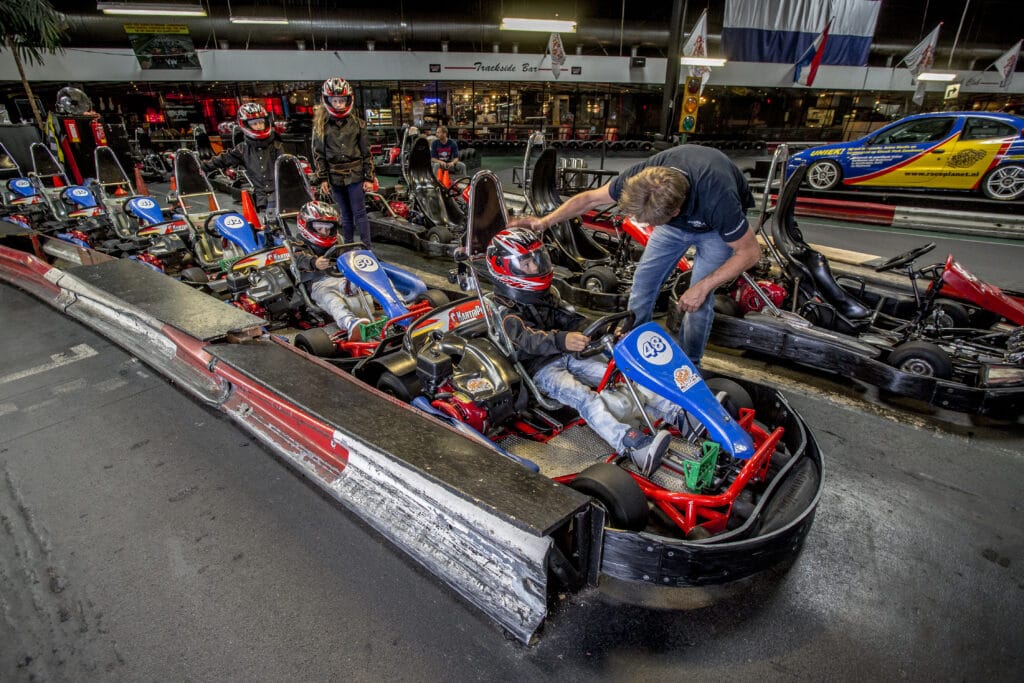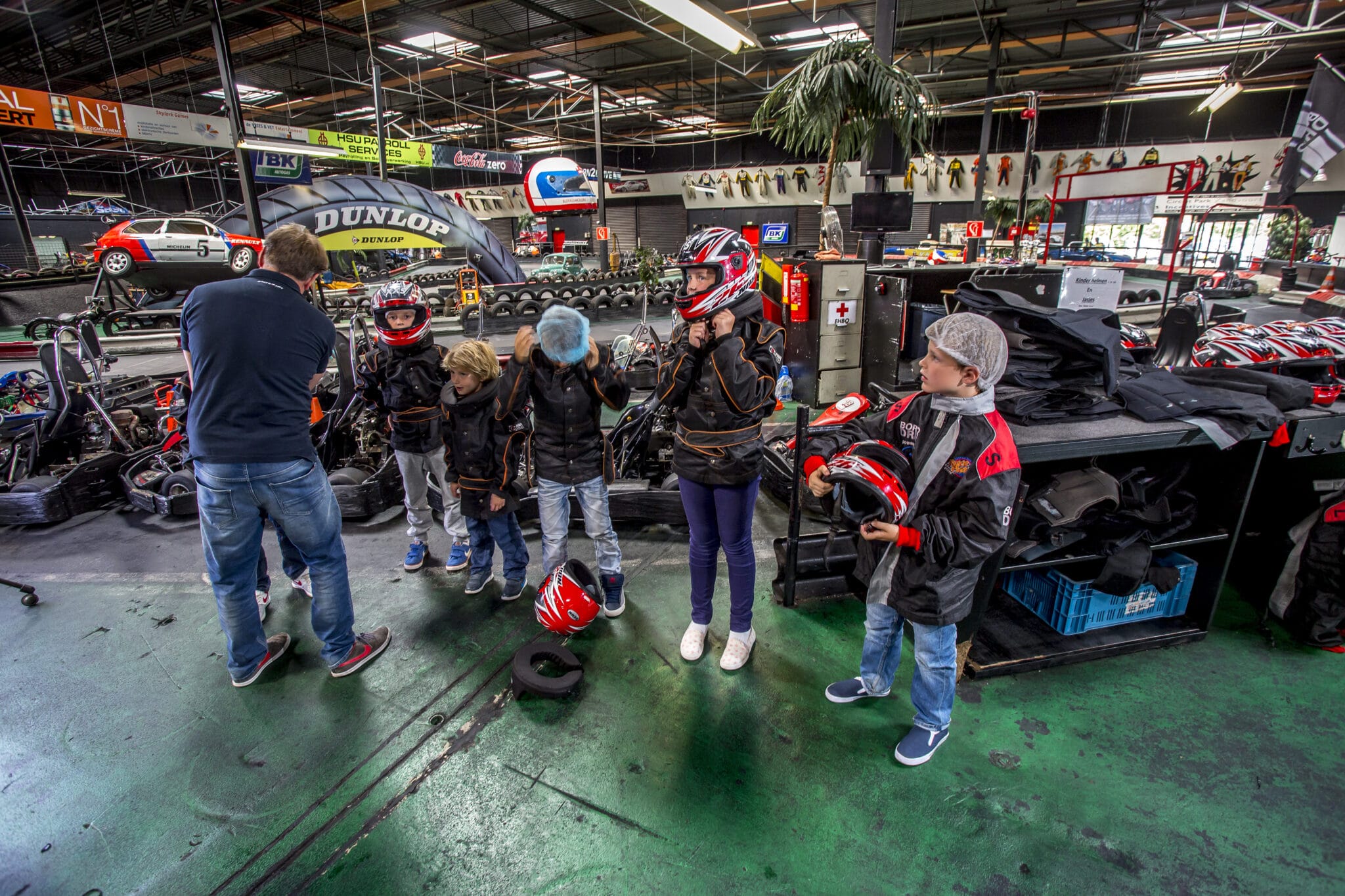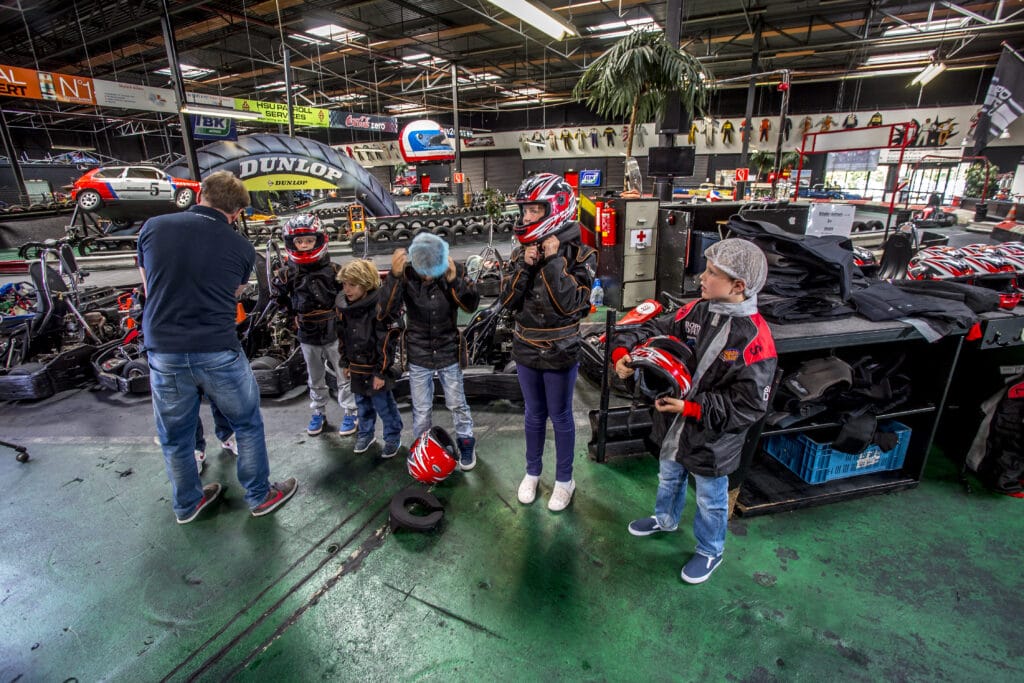 Birthday Party
Of course, celebrating a birthday party at Race Planet is a brilliant idea, as your children will: Go kids karting; Enjoy an award ceremony, drinking kids' champagne; Get to do a fun game on an racing simulator and finally; Enjoy our tasty kids menu; Take a look at our special children's packages. Want more? Then add a bowling game or a laser tag game (only in Amsterdam) to your list.
Duo-karting
Are your children too small to participate on their own? Or are they a little bit scared to go out there by themselves? Then we invite them to take the passenger seat for an exciting drive in a duo kart with one of our experienced instructors. Duo karting is available in Amsterdam only. Contact us for more information. Booking is necessary.
Call me back
Would you like to discuss possibilities at Race Planet? Leave your phone number, we will call you back as soon as possible!