Family heat
Is your son or daughter not 14 years of age yet? But you would like to participate in a kart heat together? During dedicated family heats, youngsters between 8 and 14 years old can drive together with their parents!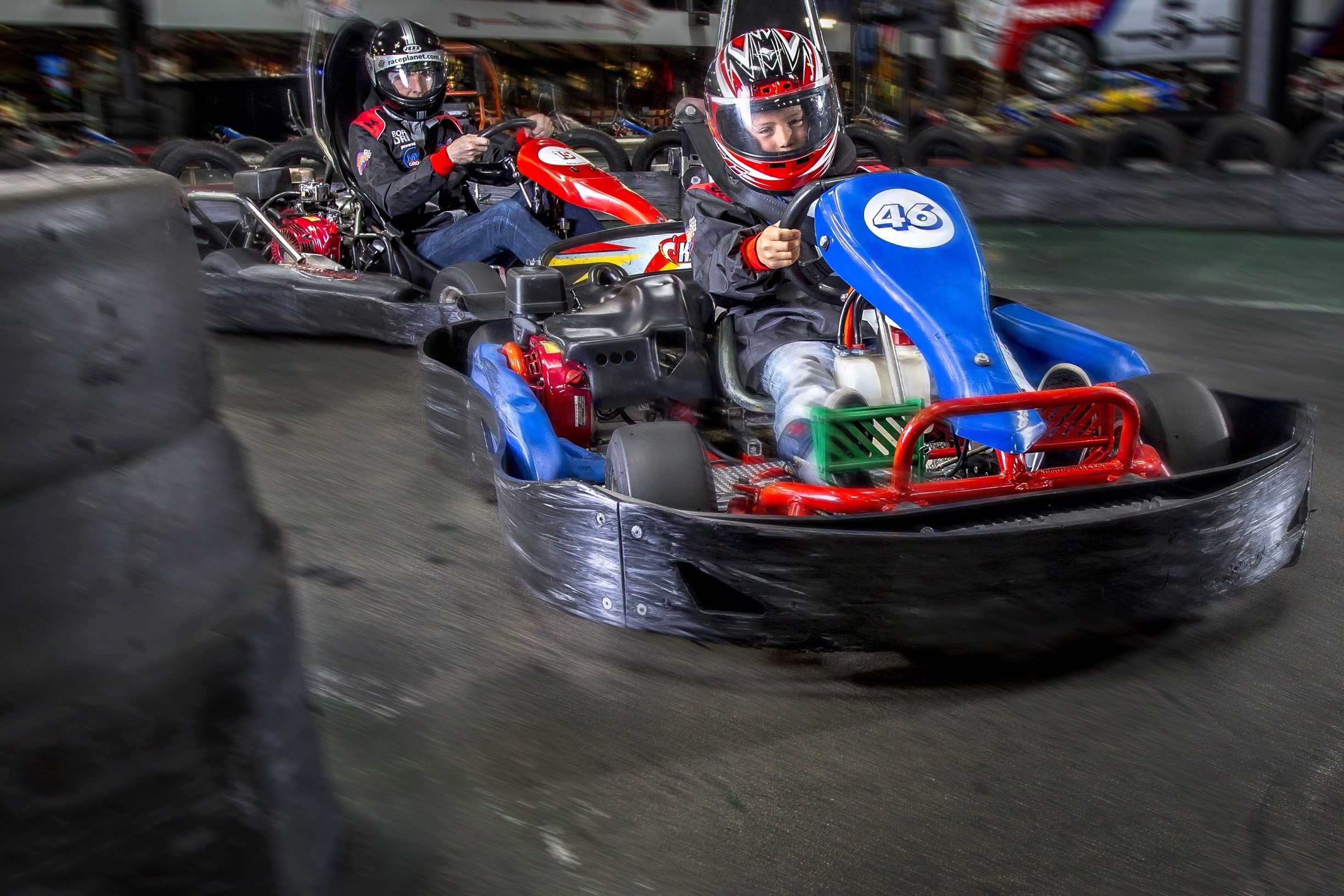 Parents vs. children: who's the best?
Normally, children are not allowed to drive on the kart courses simultaneously with adults. It's not safe enough. However, there is one exception: during a family heat. These special family karting sessions are ideal for parents who wish to go karting with their son or daughter.
A family heat lasts 10 minutes. Minimal age for the children is 8, minimal height 1.35 metres.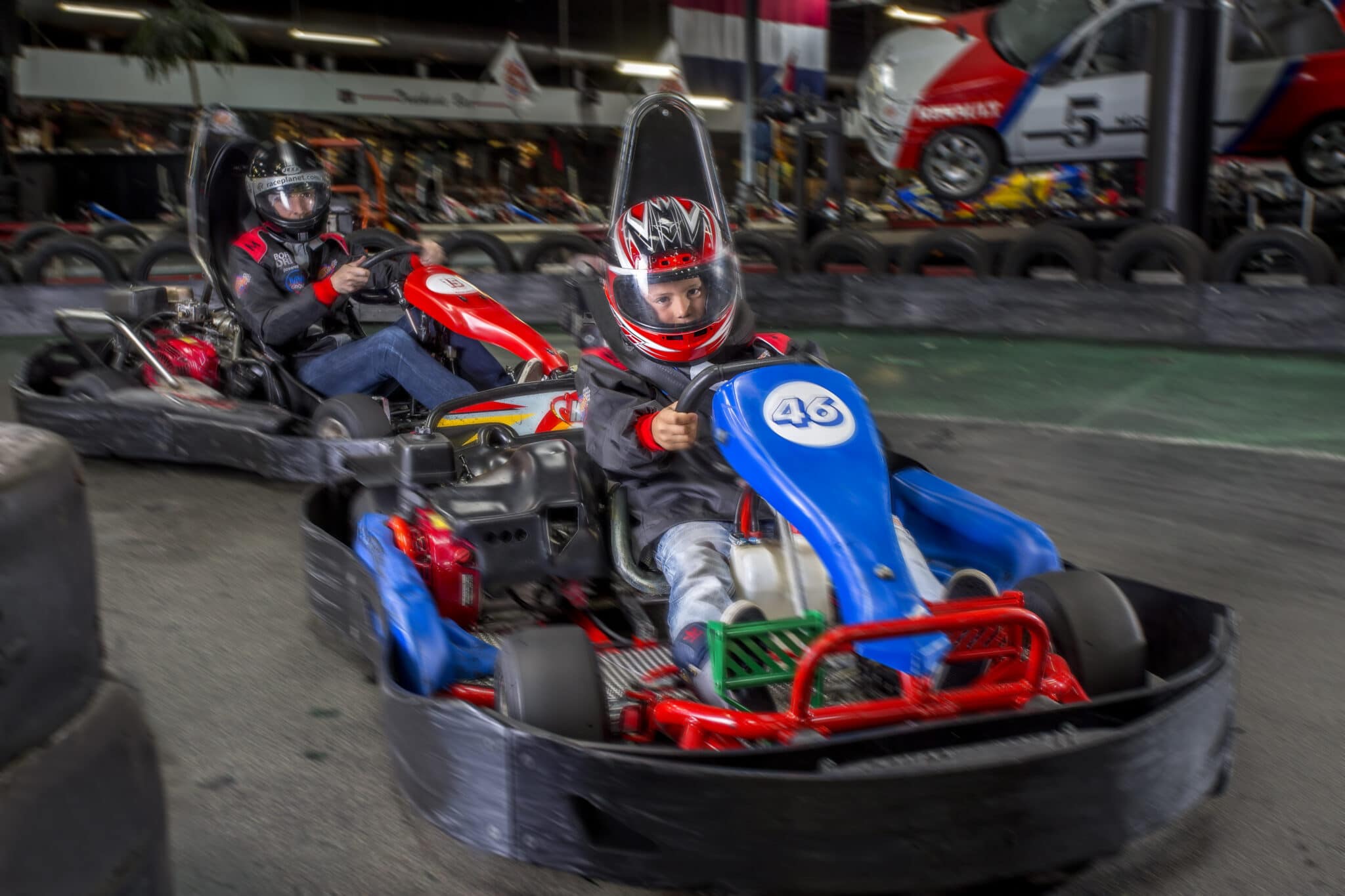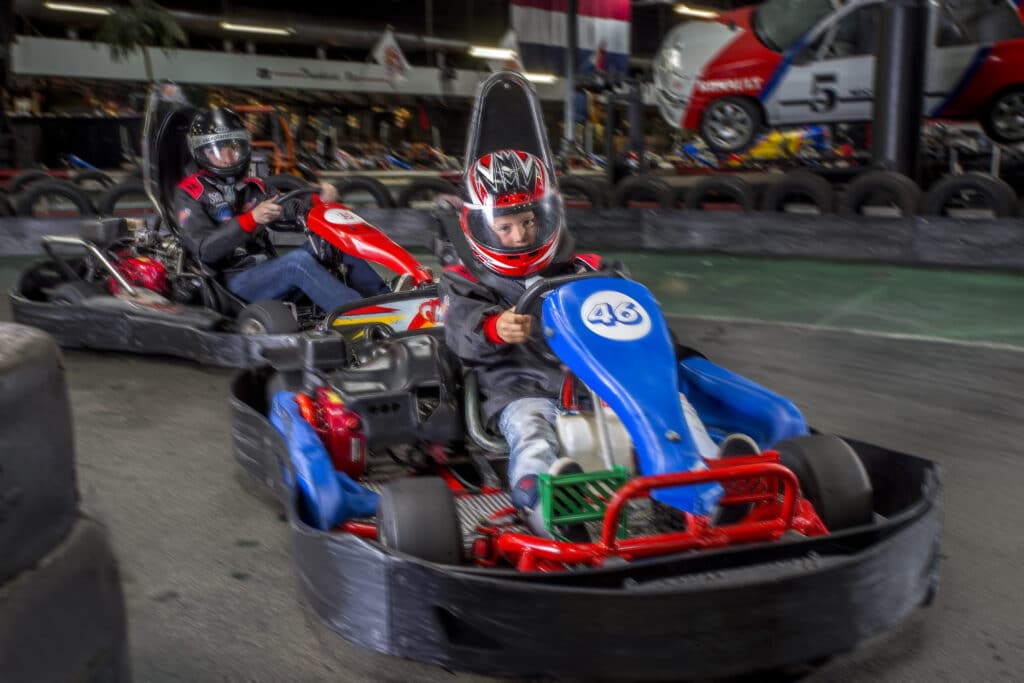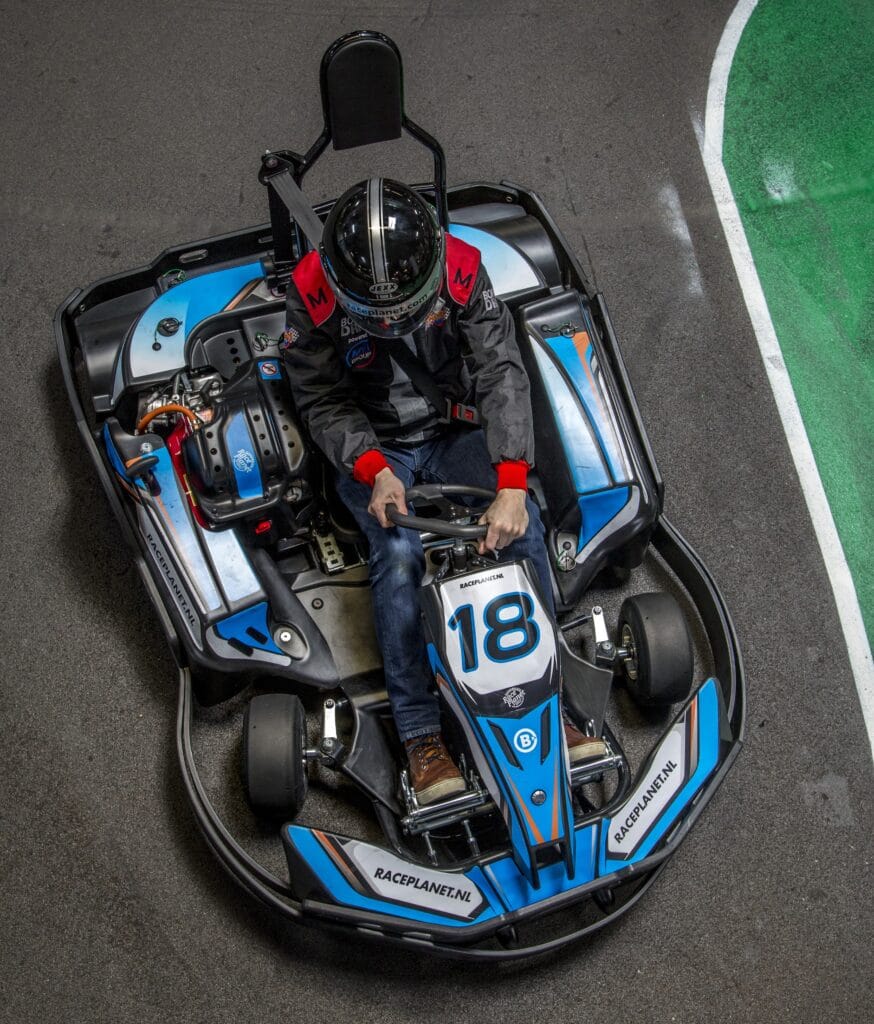 Details
1. The family heat will only be organised upon request. Book by telephone.
2. Booking is possible at all days of the week.
3. Children up to the age of 14 will be driving in rookie karts. Parents will drive in regular adult karts.
4. You will be classified in a separate kart heat in which other parents can also drive with their children.
5. Admission fee: € 21.50 per person, per family heat.
Attention: Race Planet will only accept debit cards and credit cards. No cash.
Take a look at our tracks
Do you go for the several floors in Delft or the spectacle in Amsterdam?
Call me back
Would you like to discuss possibilities at Race Planet? Leave your phone number, we will call you back as soon as possible!