Long track
Race Planet offers the most unique karting experience in the Netherlands! Every Sunday evening you have the opportunity to drive on linked lanes in Delft and Amsterdam. In Amsterdam we have the long track and in Delft the super long track! Discover more about the long track at our Delft and Amsterdam locations on this page!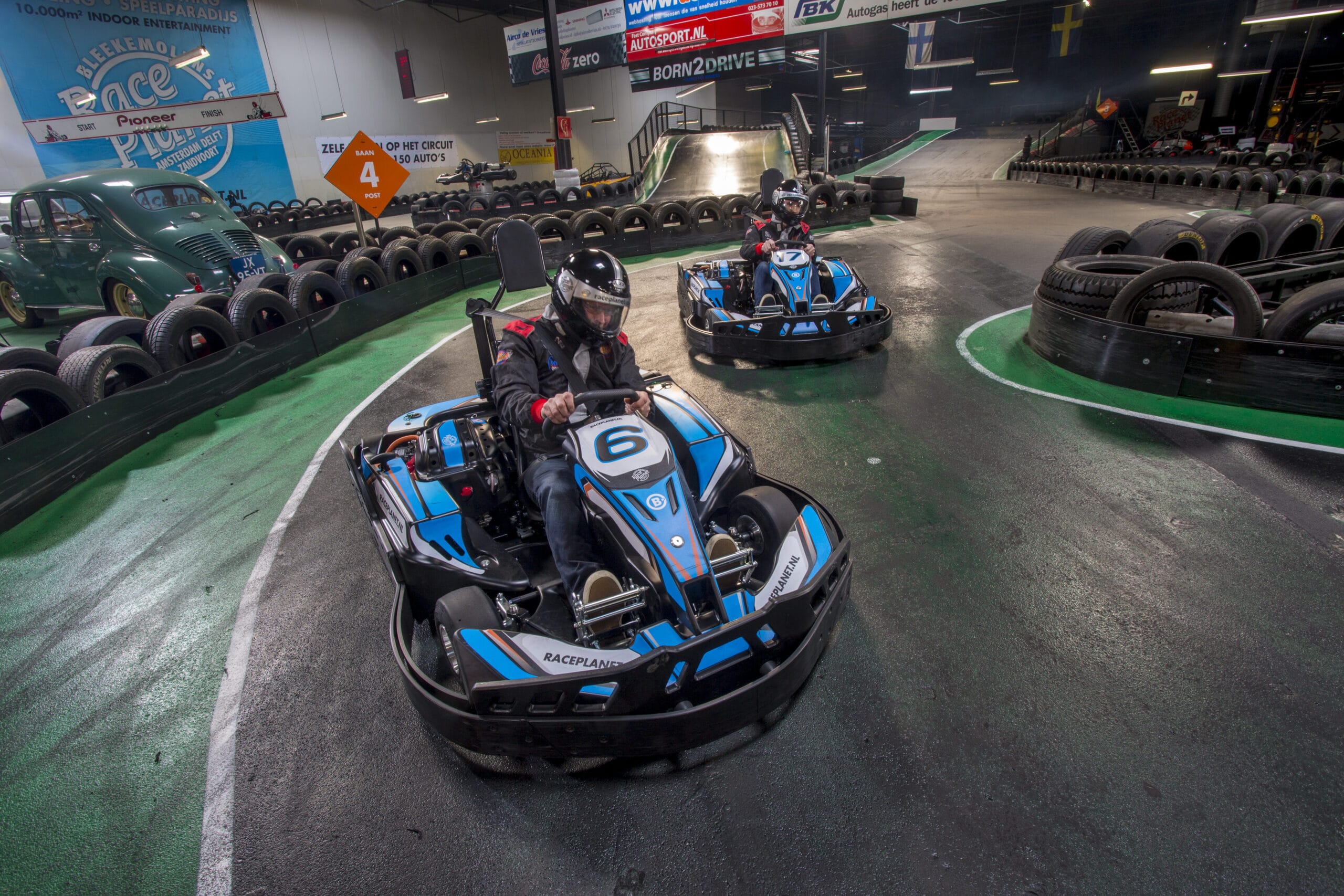 Linked tracks!
Are you ready for the unique karting experience? At Bleekemolens Race Planet Amsterdam and Delft we will link the tracks to one large kart circuit on Sunday evenings for even more racing fun. Heats on the linked lanes last 14 minutes instead of 10 minutes and the price is the same as a normal heat! In Amsterdam we will link track 1 and 2 and in Delft we will link all tracks. In short, a super long track!
Curious about what karting in Amsterdam and Delft looks like on the (super) long track? Drive a lap below in the kart with Sebastiaan Bleekemolen on the different tracks.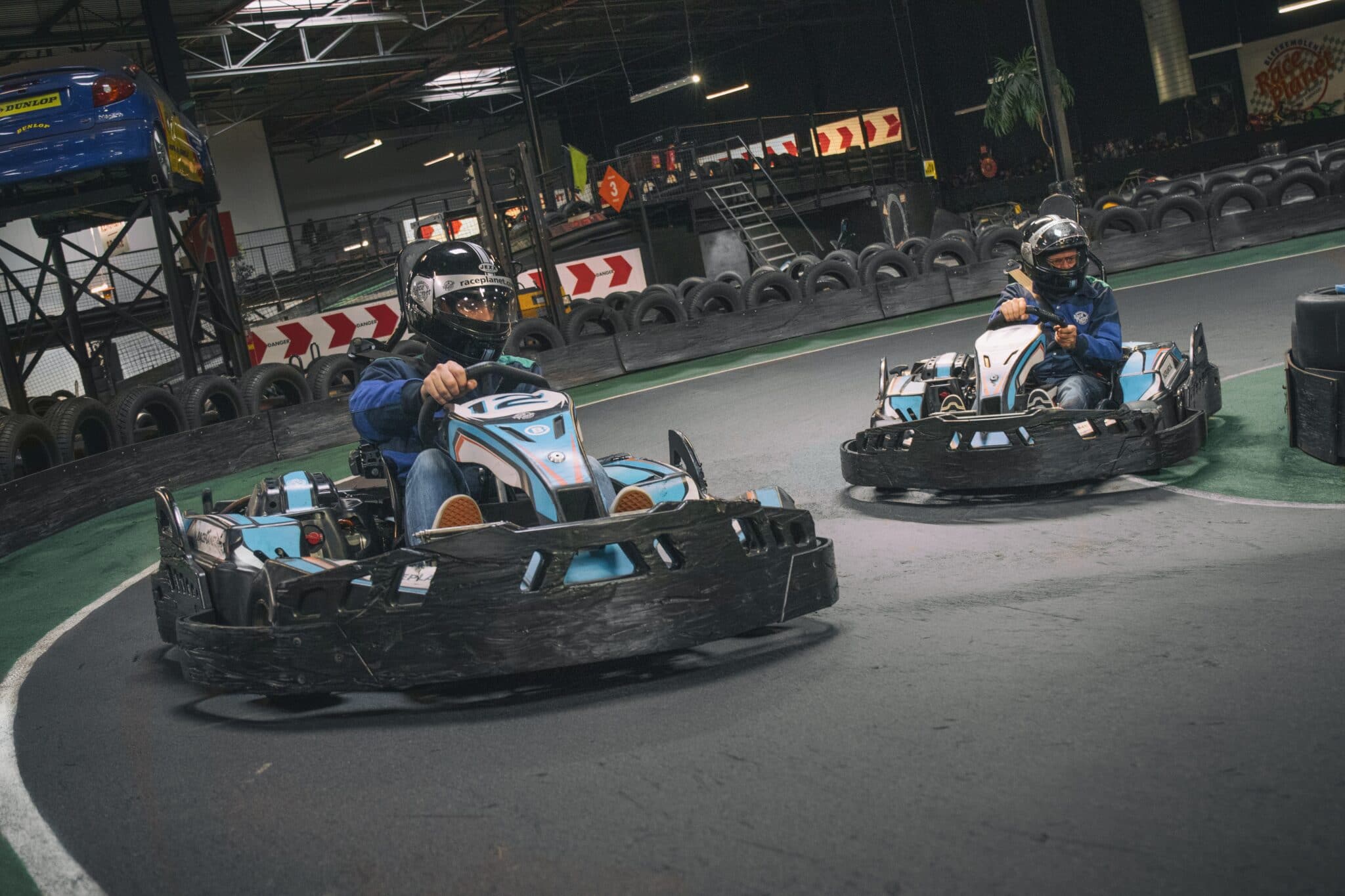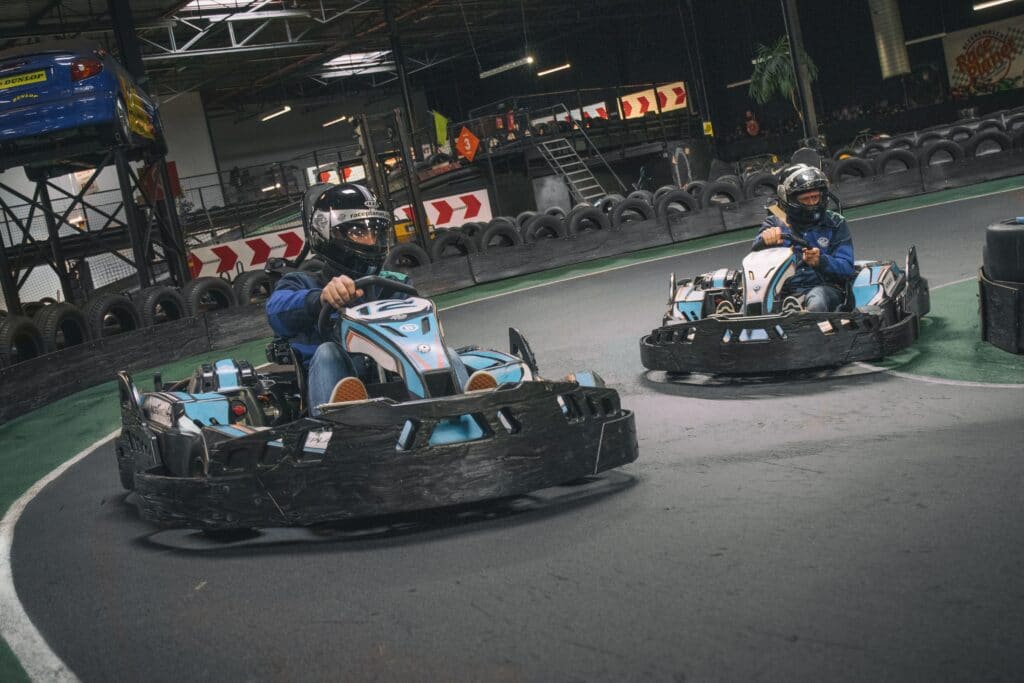 Get in our go-karts on the longs tracks in Amsterdam and Delft!
Book your kartheat online
Price: € 21,50 p.p.; Duration: 14 minutes; Minimum age: 14 years; Minimum length: 1,60 meter
PLEASE NOTE: Youth from 8 to 14 years old will no longer be booked in Delft in the evening after 18:00. For the youth there are special children's heats with rookie karts and these do not ride together with the karts for adults. There are also family heats for parents and their children. Under the age of 18 you may only go karting with us under the supervision of a parent/guardian. Race Planet only accepts PIN and credit cards. No cash.
Super long track – Delft
On Sunday evening, track 1, 2 and 3 will be combined to the super long go-kart track. That means even more driving pleasure! This way you experience every floor of the kart track optimally and you really experience what karting is like in Delft.
Long track – Amsterdam
Racing on not 1, but 2 kart tracks! Every Sunday evening, the two go-kart tracks in Amsterdam are linked and the long track is created. Experience extra curves, two bridges and two tunnels: best of both tracks! Because the long track is of course longer than the regular kart tracks, the kart heats also last extra long. So prepare yourself for extra kart fun!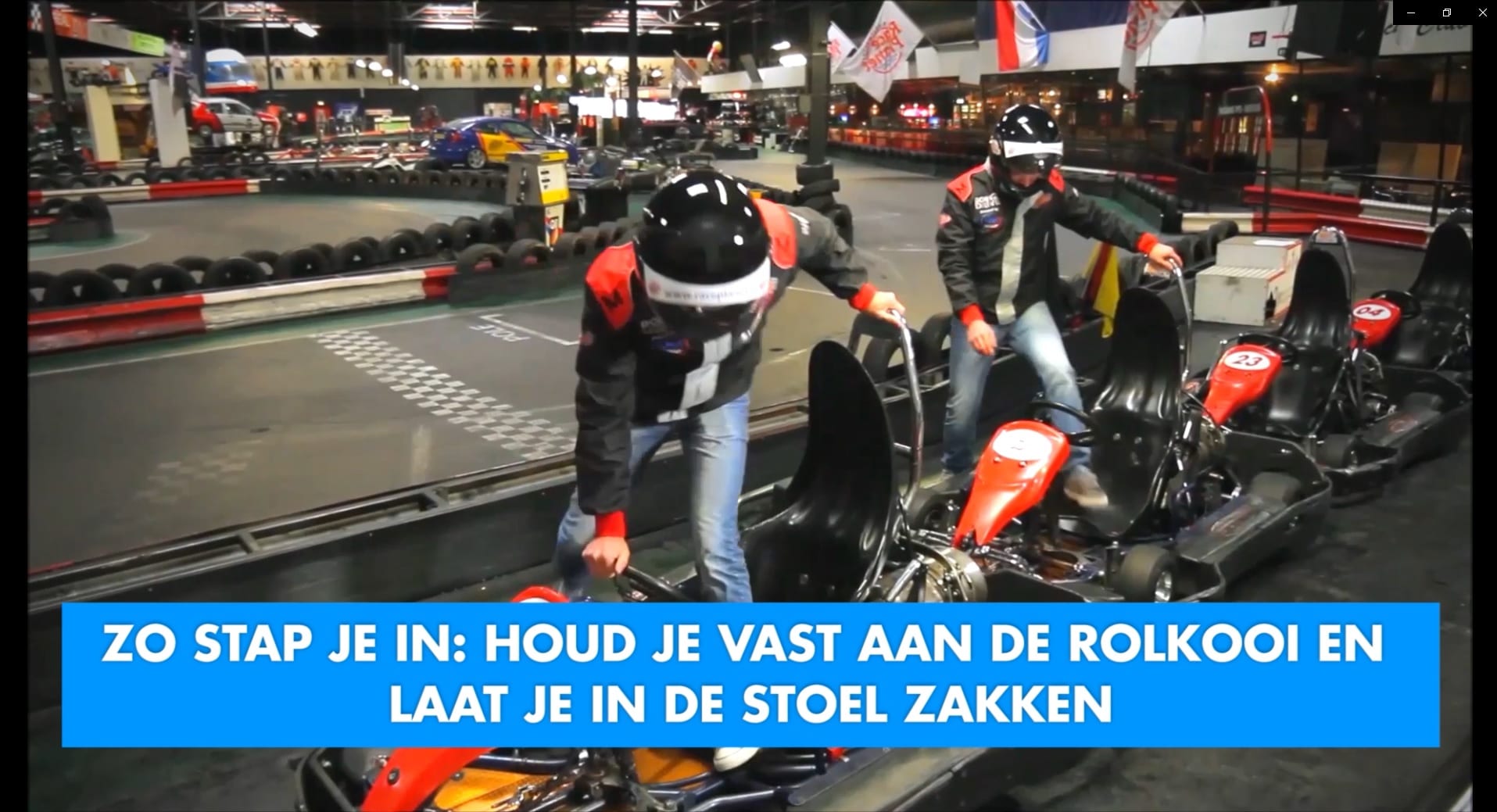 Bekijk voor je gaat rijden onze instructievideo.
Call me back
Would you like to discuss possibilities at Race Planet? Leave your phone number, we will call you back as soon as possible!