Kart Clinic
Guided by one of the Bleekemolen men, you will be prepared for 2 spectacular races. They will tell you exactly how to set a driving record. Perfect for corporate groups or company parties for clients, staff and partners. Of course, the Kart Clinic is also great fun for private groups.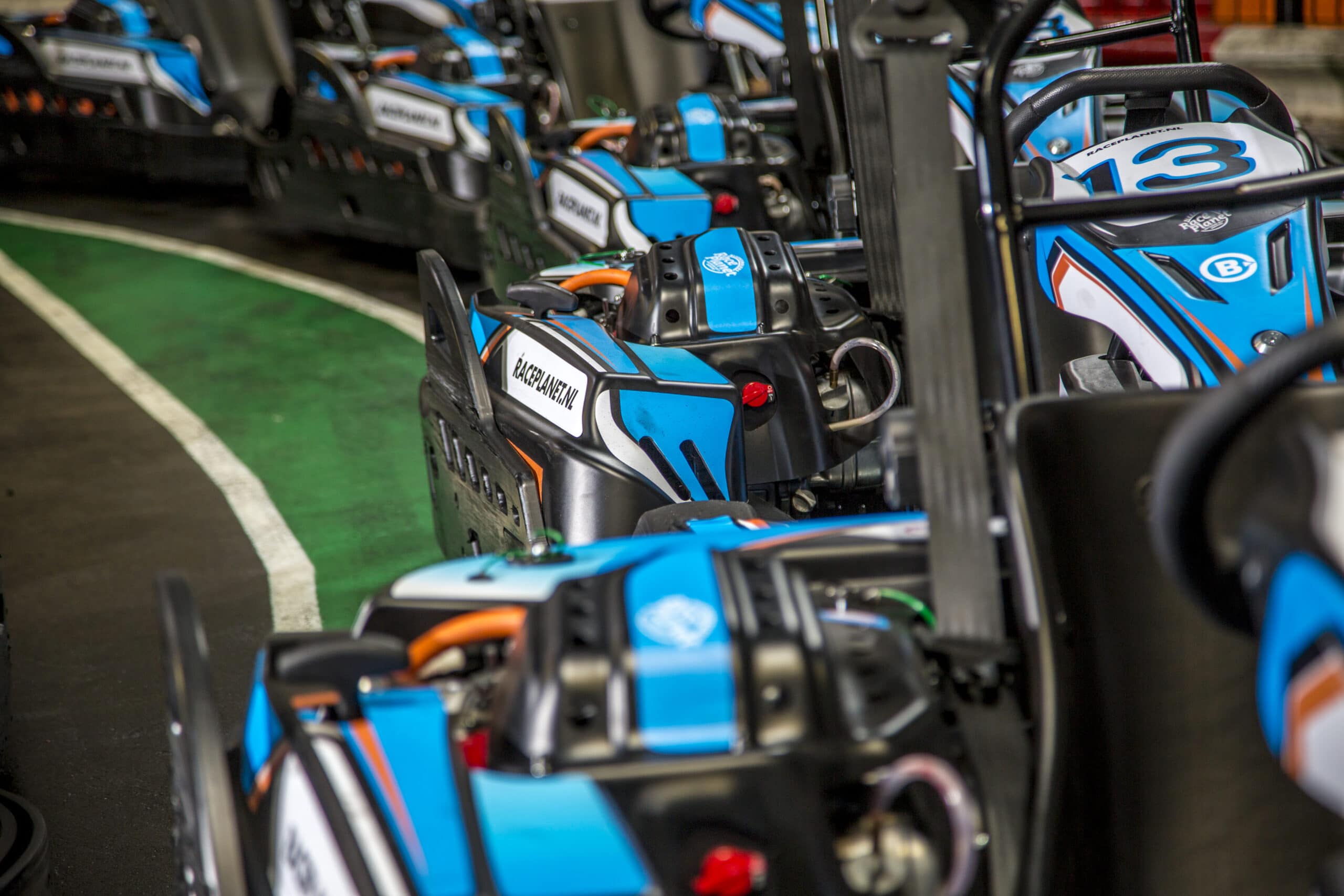 Use this Kart Clinic to treat your employees, clients or friends to a positively eventful evening. This clinic is hosted by professional racing drivers Michael, Sebastiaan or Jeroen Bleekemolen. Their racing skills are legendary. Combined with their love of sharing stories about their extraordinary racing careers, you're in for an engaging and competitive evening!
The evening's schedule is as follows:
A welcoming cocktail with lavish appetizers
An inspiring and enjoyable presentation by Michael, Sebastiaan or Jeroen Bleekemolen.
Topics include entrepreneurship, motorsport or perhaps something that you would like to have addressed.
Instructions, including driving techniques and how to set a fast lap.
Training session, supervised by the Bleekemolen men.
Two races of 20 laps each
Grand finale in which the best 10 drivers participate (25 laps)
Award ceremony with trophies, presented by the Bleekemolen men.
Champagne celebration at the bar
€ 149. – per person (excluding 6% VAT).
Minimum age: 14 years
Height requirement: 1.60 meters
Minimum number of people: 10.
10% discount when booking for 20 or more people.
About this clinic
Amsterdam or Delft
Price:
€ 149,- p.p. (excl. VAT)
Questions? Call during office hours
Read about our other corporate options
Race Planet Business
Race Planet offers the best corporate packages for events and parties with staff, clients, partners and other people. In addition to our corporate packages on Circuit Zandvoort, we also provide comprehensive packages on the go-kart tracks in Amsterdam and Delft. Or go for an extensive tour ride in classic cars!
Call me back
Would you like to discuss possibilities at Race Planet? Leave your phone number, we will call you back as soon as possible!