All-in Super VIP
A comprehensive package to entertain your corporate group on Circuit Zandvoort. As the name suggests, the All-in Super VIP is all-inclusive. That means that a luxurious reception and fine catering are included. You will also drive our thrilling supercars on the Grand Prix circuit!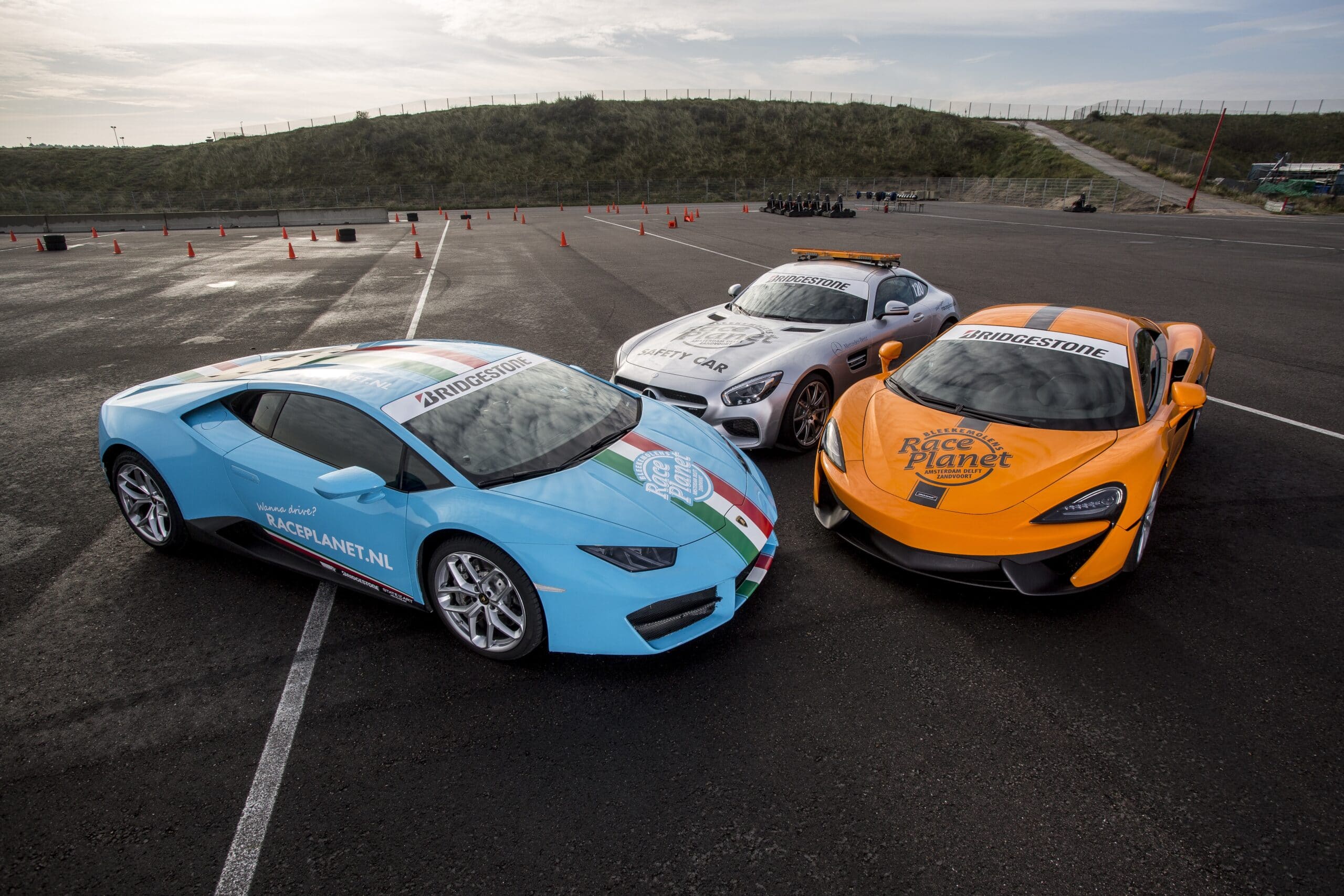 A complete package, all-in!
All-In Super VIP is a part-of-day package. This package includes a luxurious welcome and excellent catering. All all-in driving experiences include a set of cups or certificates for participants. Any specific requests? Let us know as we will gladly provide you with a tailored quote. Contact us if you would like to learn more about the possibilities.
Details
You will be welcomed in a luxurious VIP room (exclusively for groups from 12 persons)

Catering

The parts where you can drive yourself include 5 laps.
At the end of the day, you will receive a certificate
About this package
Circuit driving for corporate groups
Price:
€ 1125,- p.p. (excl. VAT)
Discover the activities of this package
During this package you will:
Call me back
Would you like to discuss possibilities at Race Planet? Leave your phone number, we will call you back as soon as possible!
Take a look at our group packages at Circuit Zandvoort
Business packages
Read more about our other corporate options
Race Planet Business
We have more to offer than our corporate packages on Circuit Zandvoort. How about the activities on our kart tracks in Amsterdam and Delft? Or a comprehensive tour ride in classic cars? Find out other options below.